Lazy Saturday? Explore the Düsseltal Farmers Market in Düsseldorf
You know those lazy Saturday's where you don't really want to get out of bed, but you would like to do a little something to get some fresh air? Well, Ashish Jaggi, expat and Düsseldorf explorer, has found the perfect little something for you to do.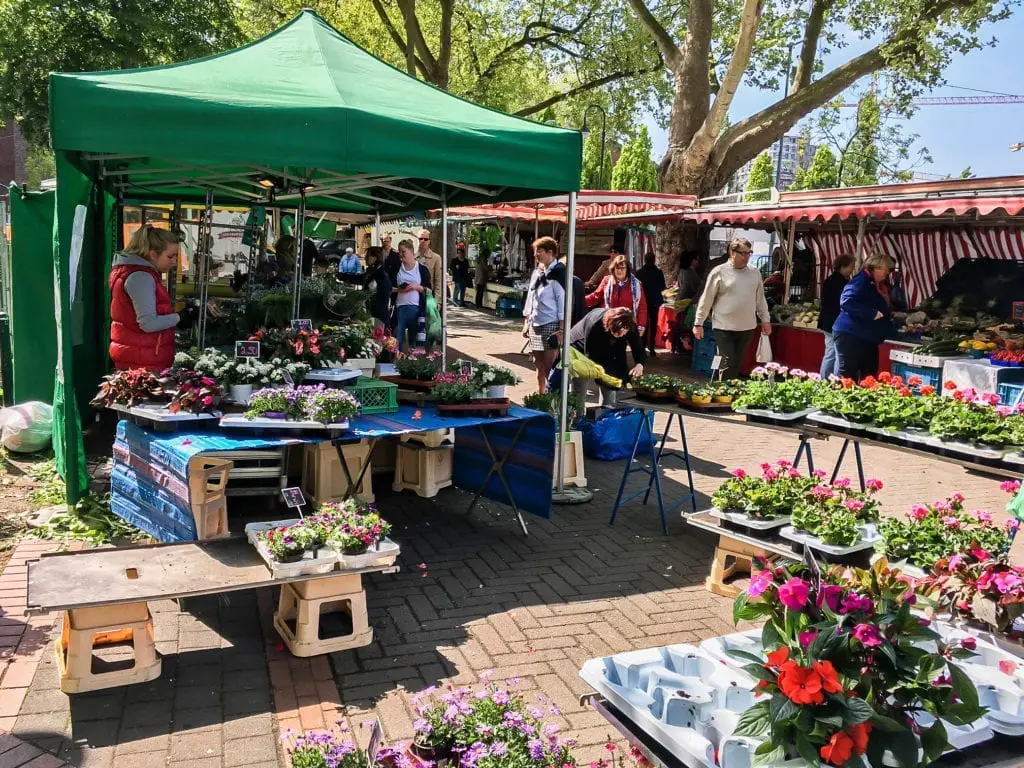 So if you have been to the streets of Altstadt, Konigsalle or Schadowstrasse and would like to explore something new, something quiet on a lazy Saturday then this may be of interest for you. Though Dusseldorf is famous for its Christmas markets and trade fairs, there are quite a few small markets and stalls which pop-up across the city throughout the year that are also worth visiting. One such market is the local farmers market in Düsseltal which takes place every Saturday behind the Dusseldorf Zoo S-Bahnhof/train station called Wochenmarkt Ahnfeldplatz.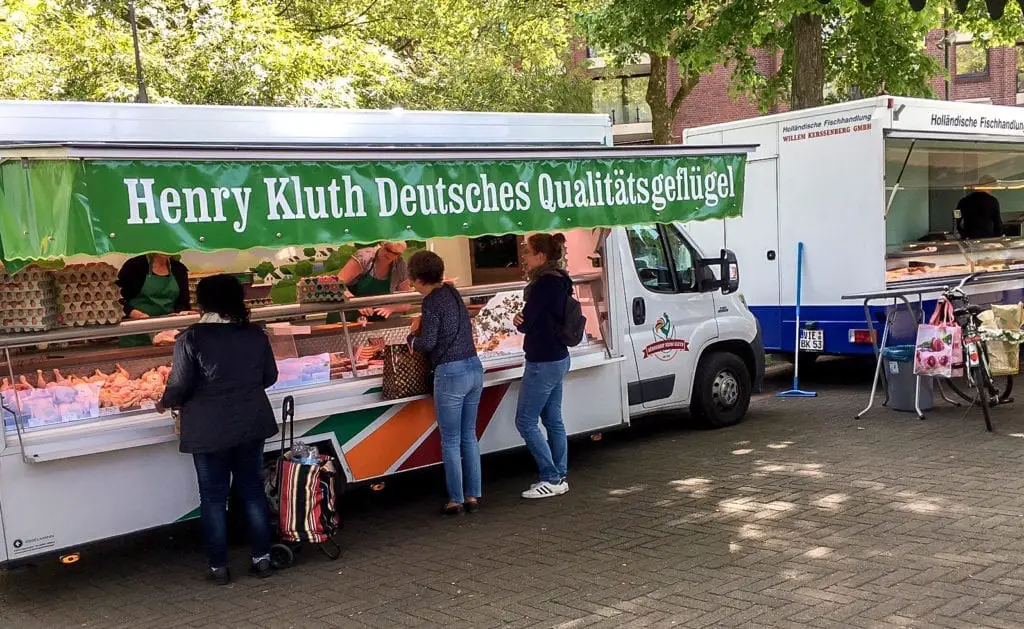 How to get there?
Set up in the car parking space under the trees and opposite to Aldi store, this is merely 50 meters/2-Minute walk from the Zoo train station towards the Zoo Park. You can either hop on an S-Bahn (S1/S6/S11) or you can take the U71, 706 or 708 trams. The nearest tram station is Brehmplatz.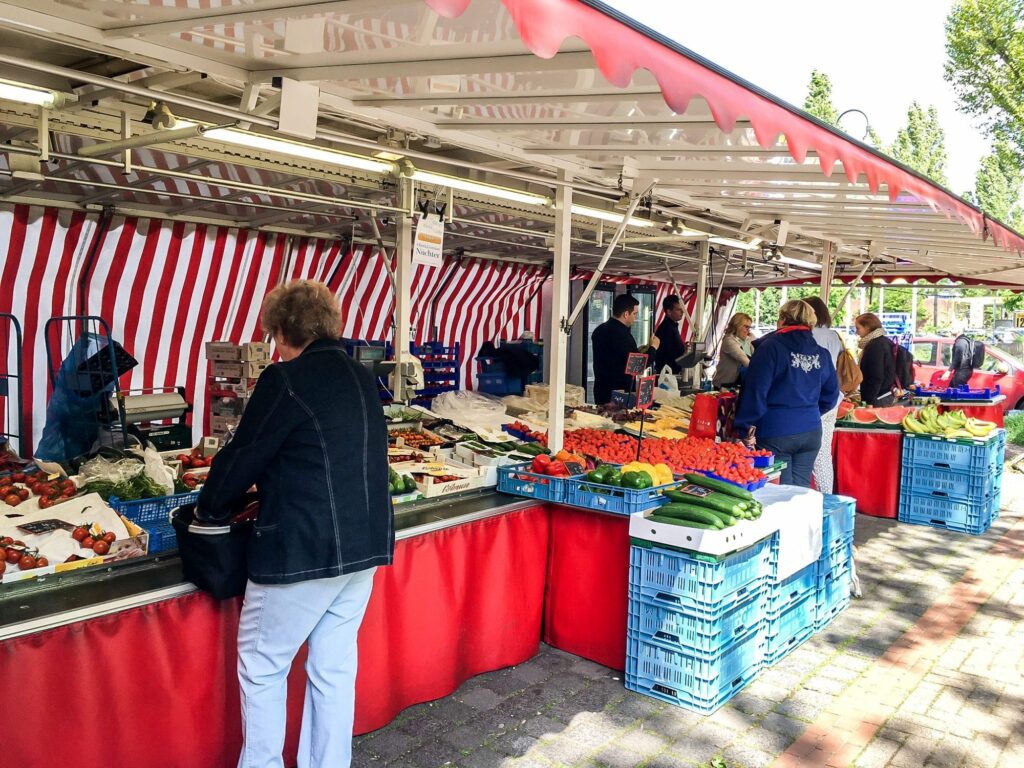 What to do?
Though the market is not very big and has only 10-12 caravan shops/stalls, it is worth exploring and spending some time here. You'll be able to shop around for fresh vegetables and fruits, meat, poultry, fish, pork, bread, cheese, Turkish dips and sauces and more. You can also grab some hot fish and chips from the fish truck at the market if you want some lunch.
With a special candyfloss and on-the-go candle making shop, the little toddlers are also taken care of.
You can also walk and explore the lively Brehmplatz area. There are plenty of small and lively bistros to enjoy a glass of wine or beer with some good food under the sun.
And now that you are in the area, you shouldn't return without visiting the famous Zoopark.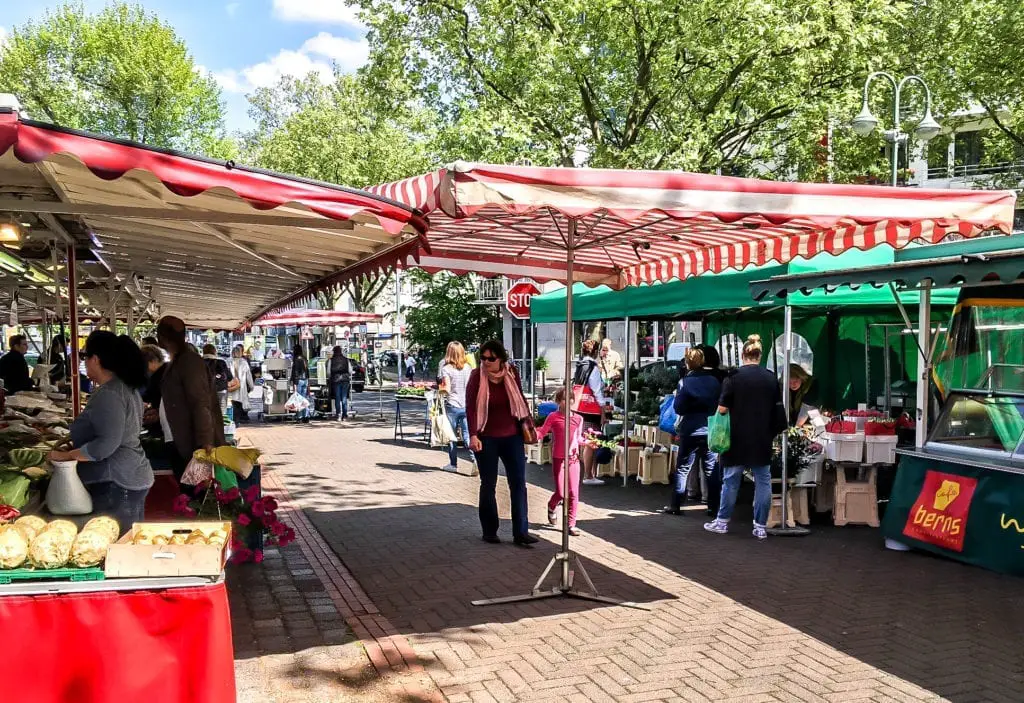 Best Places to Eat?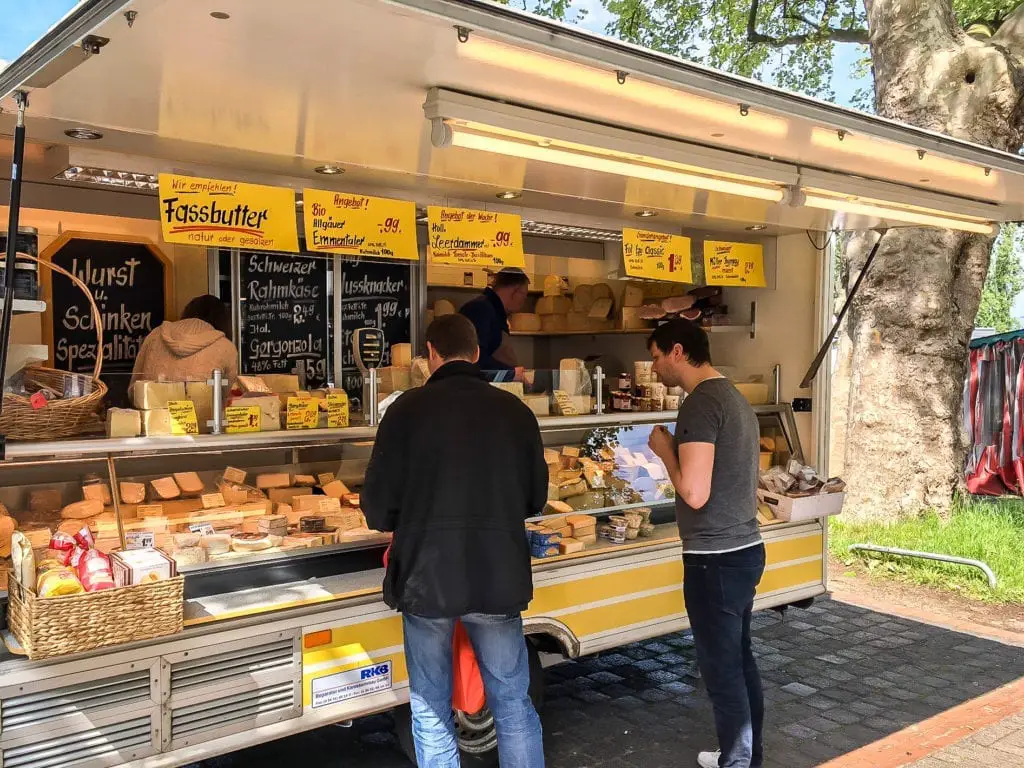 So, what the best cure for a lazy Saturday? Perhaps a morning run or exercise in the park, followed by a meal in one of the Brehmplatz restaurants and a visit to the farmers market. Happy Exploring! 
---
Looking for another farmers market in Düsseldorf? Check out top 10 farmers markets from yelp. Do you have questions about living #LifeInDüsseldorf? Feel free to send us an email with your question at hello@lifeinduesseldorf.com. If you have tips you'd like to share with others, we're also accepting guest posts which include the author's name, bio, and photo.
Looking for some more tips? Join our group of community explorers and register for our monthly newsletter (packed with the hottest events, seasonal activities, upcoming job opportunities and more)!