Weekend Getaway: Dive into Stuttgart's Hidden Gems
Even though Stuttgart is quite a small city, with only 600.000 inhabitants, it offers many world-class cultural highlights and during the summer months, there is hardly a weekend without a festival worth attending. Stuttgart is also the perfect city to explore by foot! 
While Stuttgart might not be one of the first destinations that pops into your head when you plan a weekend getaway, the fact that it's not well-known to many international tourists makes it a wonderful hidden gem in Germany to visit. The state capital of Baden-Württemberg is nestled beautifully between vineyards, hills and the river Neckar. So, whether you like it urban or natural, Stuttgart has it all.
I am Mel, a Stuttgart native and blogger at living-in-stuttgart.com. It is my passion to show Stuttgart to expats and newcomers from my perspective. In this article, I would like to point out some of the highlights my hometown has to offer… and who knows, maybe I'll meet you one day somewhere in the streets of Stuttgart! ????
The Coolest Things to do in Stuttgart
Explore downtown by foot
Every visit to Stuttgart should start with a walk through downtown. Here you can find many of the main attractions – all only a few minutes away from each other.
On my blog living-in-stuttgart.com, I've put together a walking tour through the city center, highlighting fun facts here and there. It will lead you from the main station via the opera house, the beautiful Schlossplatz, the town hall and to the famous new library.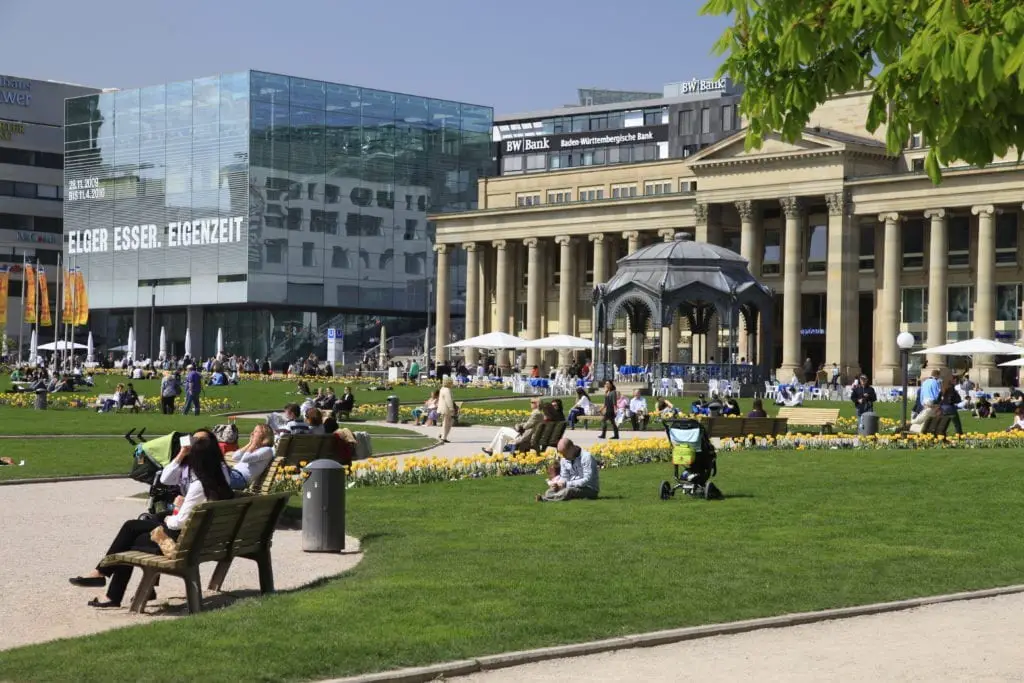 Visit one or more museums
Don't worry when it rains while you're in Stuttgart. There are many fun museums you can choose from and I promise you, there's something for everybody.
Love art? Then Kunstmuseum (featuring modern art) or Staatsgalerie (the main art gallery of Stuttgart) will entertain you for hours.
Car-enthusiast? Well, then you're in the right city! You can choose between the Mercedes-Benz-Museum and the Porsche-Museum.
When architecture is your thing, you don't want to miss the Weissenhofmuseum, located at Weissenhofsiedlung. Here, you'll find a UNESCO World Heritage Site! Two of the houses, built by Le Corbusier, made it on the UNESCO list.
Up for something different? How about visiting Schweinemuseum (pig museum)? Here you find over 41.000 pigs in all forms and sizes! This museum even made it into Guinness Book of Records.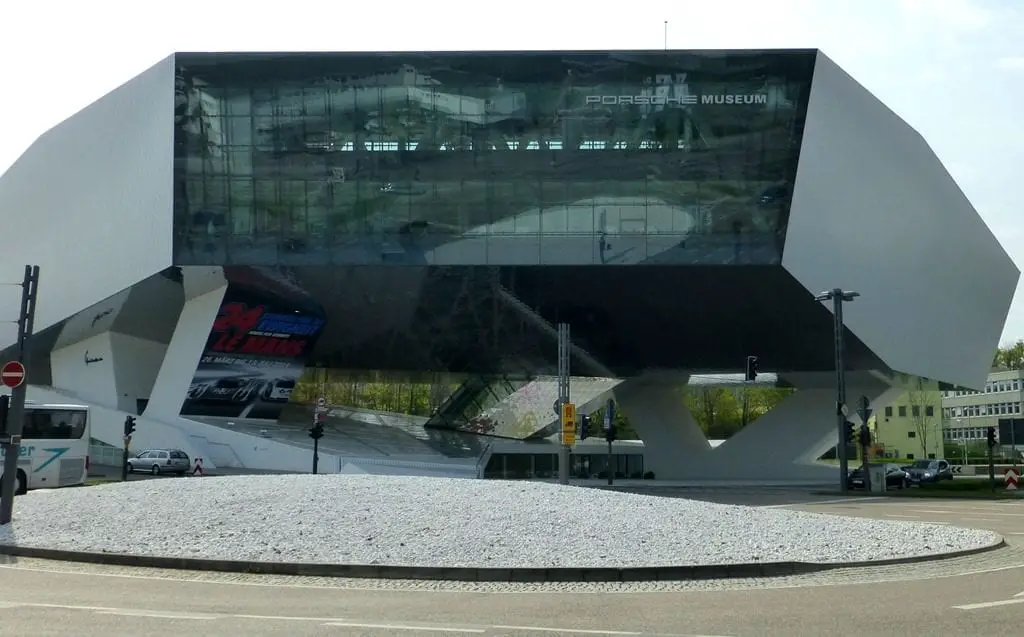 Step out of downtown and explore more hidden treasures
When you have some more time, I recommend visiting some of the outer quarters of Stuttgart. Here you'll find castles, nice walking & hiking trails, and other hidden gems.
Castle Solitude is a treasure that you'll find in Stuttgart-West. It was constructed between

1764

–

69

in Rococo style. The castle is open to the public, but even if you decide to stay outside, you can enjoy beautiful hidden artwork by Micha Ullmans. "New Moon" is what the artist himself called a "Miniment"… and small it is. You'll find the circle of 29 little moons on the floor in front of the castle, but you'll have to look closely – or ask someone from the museum to point it out to you. If you want to stretch your legs you can walk to another castle, Bärenschlössle,. The walk will take about 45-minutes and leads you through an old forest. Bärenschlössle is located at a small lake and has a coffee shop and beer garden.
Another fun destination is Max-Eyth-See in Stuttgart-Hofen. Even though there is no open water in downtown Stuttgart, we do have a river and even a lake! At Max-Eyth-See you can hire a boat, relax in the park nearby take a break in one of three beer gardens.
The TV-tower is definitely the best place to get a great view of the city. It is located in Stuttgart-Degerloch and open to the public. You can ride up the elevator to the viewing platform and enjoy a 360-degree-view. There is a coffee shop up there, too.
The Best Places to Eat in Stuttgart
When in Stuttgart, you have to try the Swabian cuisine! Great places to do so are: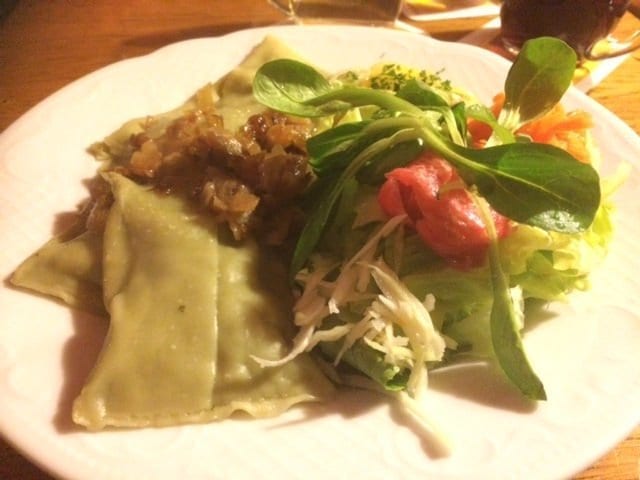 For breakfast or brunch I can recommend: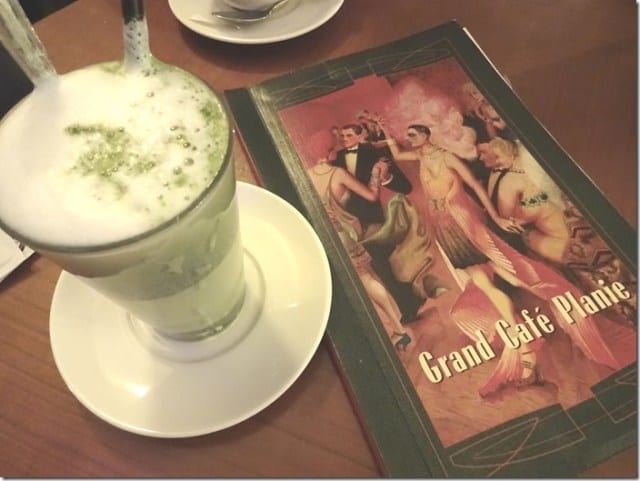 Vegetarians find great food at:
You'll find the best cakes in town at: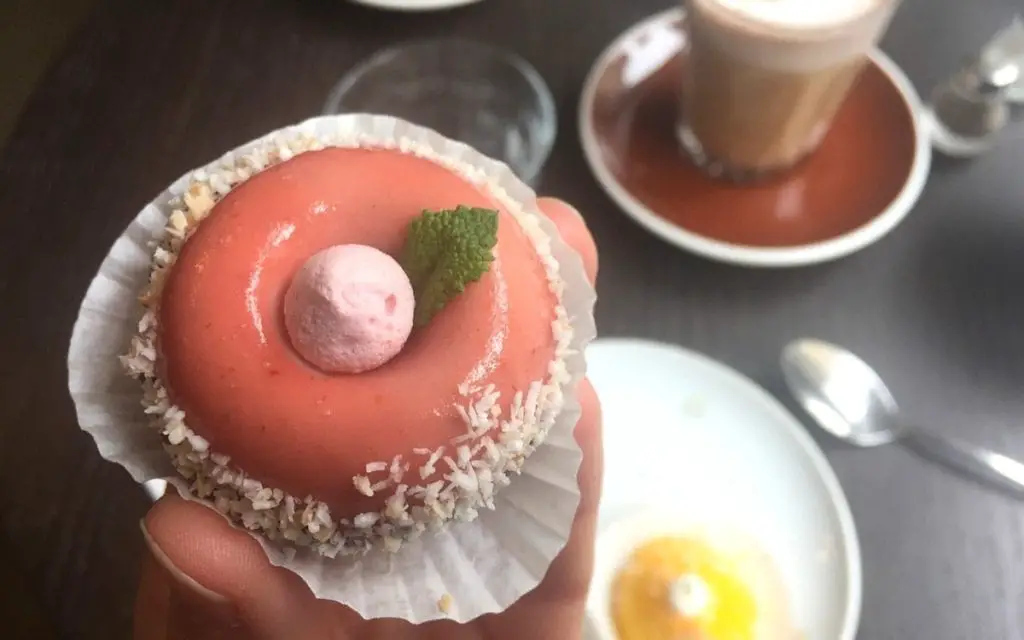 … and the best ice cream at:
The Coolest Places to Stay in Stuttgart
Motel One is a cheap but stylish alternative when you want to stay in downtown Stuttgart
A very nice and elegant hotel with a spa is the Maritim
If you're looking for a truly outstanding experience, design hotel Der Zauberlehrling is for you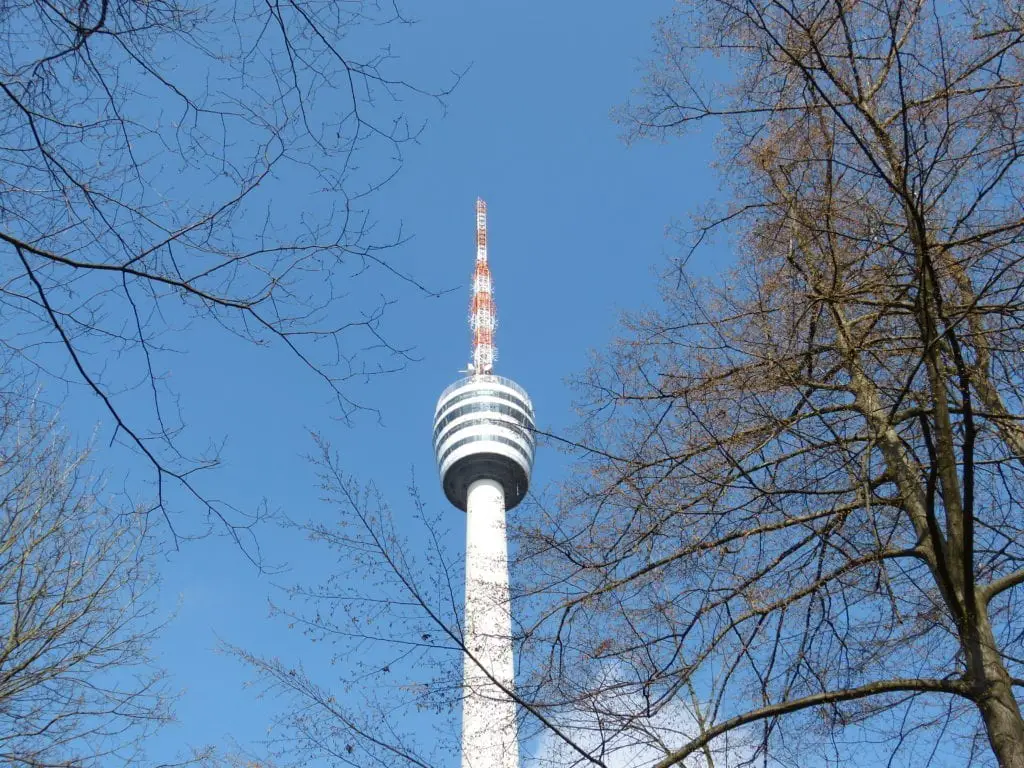 How to get from Düsseldorf to Stuttgart
The trip from Düsseldorf to Stuttgart is easy and there are different options you can choose from:
You can take the bus! Flixbus is a cheap way to travel to Stuttgart. The journey will take between 7 and 9 hours. 
A trip by train takes approximately 3 hours
If you take a car, you'll arrive in Stuttgart in around 4 hours (you can rent a car or join a ride-sharing program)
You can fly to Stuttgart in about 1-hour
---
Do you have questions about living #LifeinDüsseldorf? Feel free to send us an email with your question at hello@lifeinduesseldorf.com. If you have tips you'd like to share with others, we're also accepting guest posts which include the author's name, bio, and photo.
Looking for some more tips? Join our group of community explorers and register for our monthly newsletter (packed with the hottest events, seasonal activities, upcoming job opportunities and more)!