Weekend Getaway: Winter Wonderland Adventures in Sauerland
Let's not kid ourselves, Düsseldorf is certainly a more magical place in the summer. When it comes to winter, we get a serious lack of snow. Thank goodness Sauerland is only a 2-hour drive away. 
Sauerland is the most south-eastern stretch of North Rhine-Westphalia and due to its hilly countryside, it is a common tourist destination for many people living in the state of North Rhine-Westphalia as well as in the Netherlands.
There are many towns within the borders of Sauerland, but a few you might recall include Arnsberg, Medebach, Winterberg, Willingen, Bestwig, Schmallenberg, Olsberg and Hallenberg.
In the summer you can hike, bike, swim and camp, and in the winter, the action-packed snowy adventures keep travelers busy most days. So, in order to inspire you to take a short little weekend trip over to Sauerland, here's what I got up to over the course of 3 days in the town of Willingen.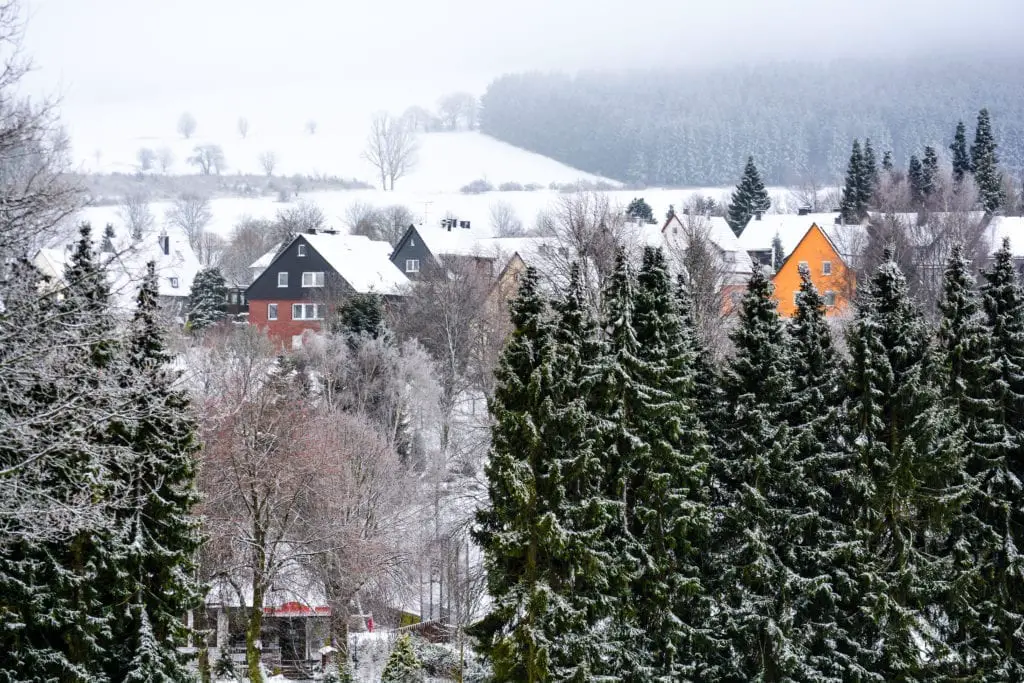 Day 1: Skiing & Snowboarding at Skigebiet Willingen
One of the most popular things to do during the winter season in Willingen is to hop on the slopes at the Skigebiet. You can rent your skis/snowboards on location for less than 20 Euros (rates subject to change), and a day pass on the slopes shouldn't cost you more than about 25 Euros (rates subject to change).
Your day ski pass also includes unlimited rides up the Ettelsberg Seilbahn (cable car) which will take you to the top of the ski slope and to the Hochheideturm (the Ettelsberg tower).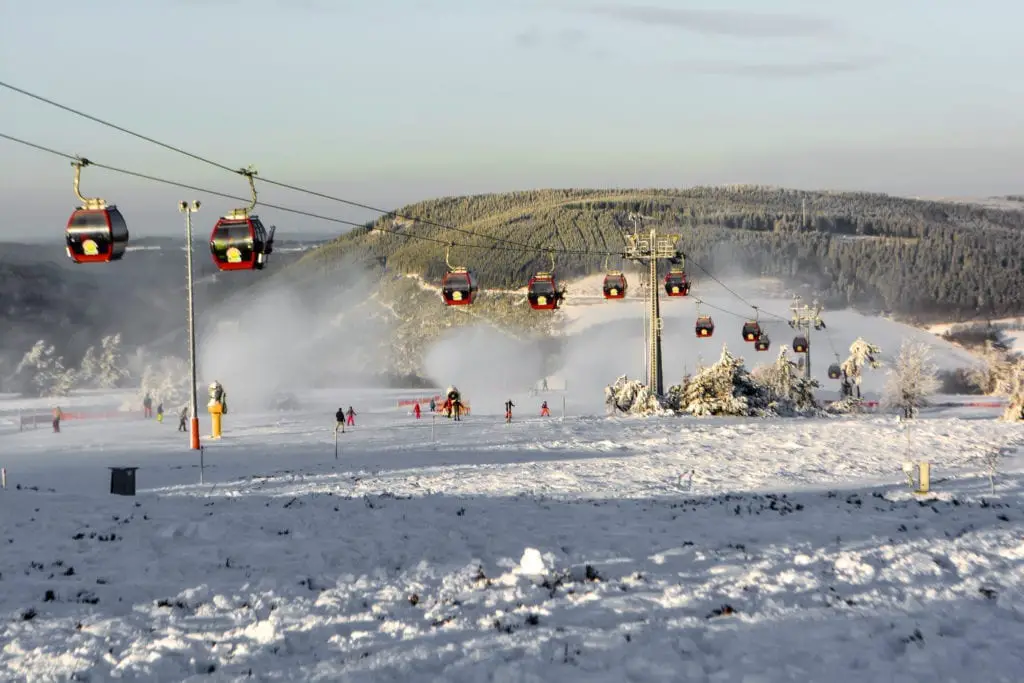 I tested my skills at snowboarding and was thoroughly unimpressed at my lack of ability, which led us to cancel our plans for an entire weekend of boarding. The secondary plan worked out in our favor as we enjoyed tons of other winter activities around the area that I can share with you now.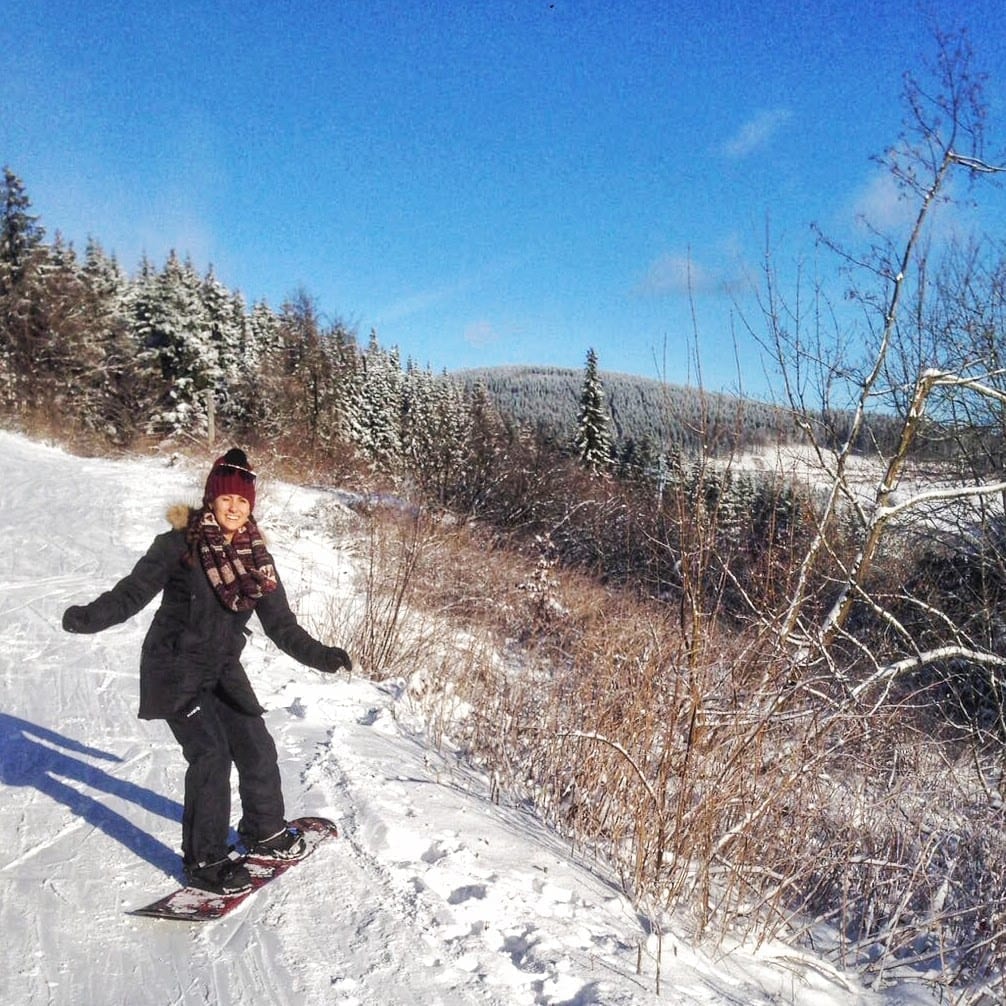 After a long and chilly day on the slopes, it isn't uncommon to take a visit to the Lagunen-Erlebnisbad (indoor sauna and waterpark). You can choose between a few different passes ranging between 1.5 hours to a full day of indoor fun. We opted to spend 2.5 hours relaxing in the sauna rooms and laying poolside. If you don't mind following the German ways when it comes to being nude in the sauna (something I overcame and wrote about), the sauna facilities are also included in the price of your ticket (and totally worth it).
Day 2: Cross-country Skiing in Rattlar
After a failed attempt at snowboarding, we decided to try our luck at cross-country skiing, as there were a few open trails on the weekend we visited. Rattlar is a small town just next to Willingen and the perfect rural spot to explore by ski.
To figure out where to start your tour and which paths are operating, check the Loipenplan Willingen website.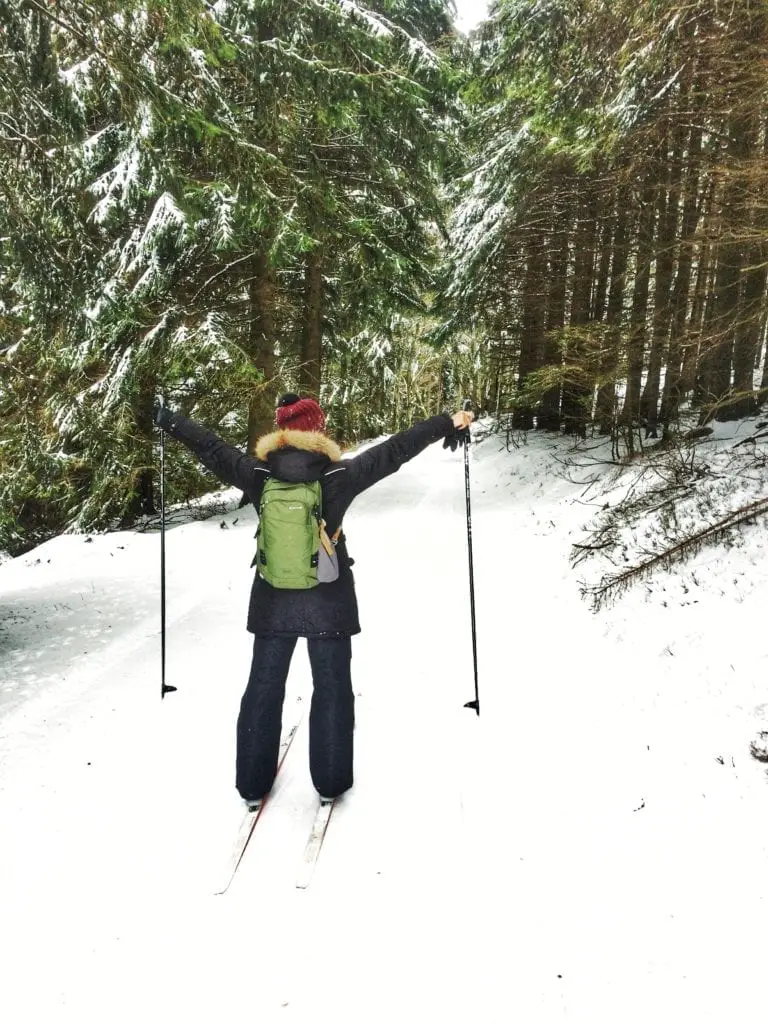 Along our 4-hour cross-country ski journey, we came across quite a few highland cows on the fields (definitely the highlight of my day).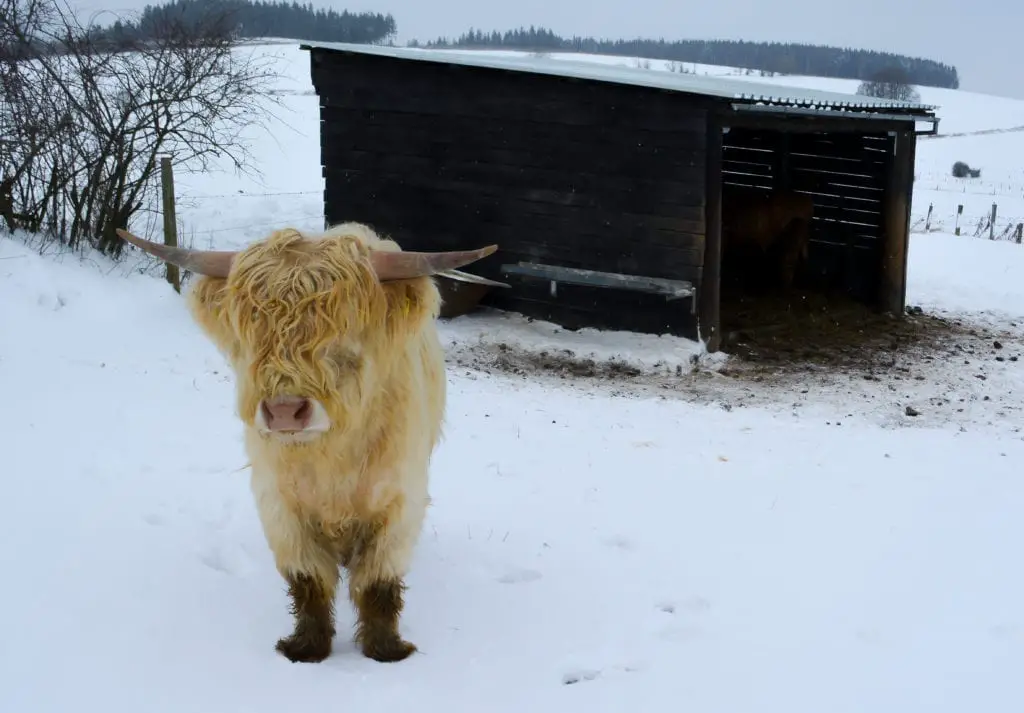 After another long day in the snow, there's nothing better than warming up and watching a movie. The Kino Studio Willingen is located right across the street from the indoor pool and sauna and is also conveniently located in the tourism office. We watched a German film (Vier gegen die Bank), and while you likely won't find any English films here, it's enjoyment enough sitting somewhere warm, munching popcorn and following along. The movie theater is quaint and charming which was an experience within itself.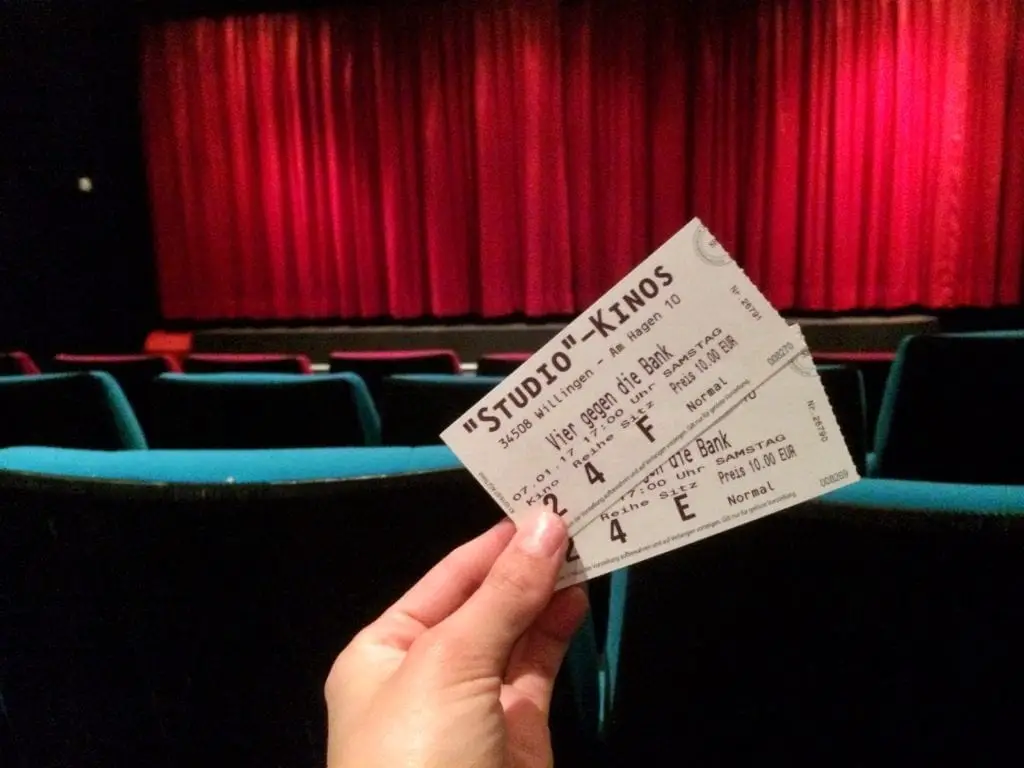 Day 3: Hiking the trails of Willingen, Sauerland
On our last day, we took advantage of the many trails around Willingen and the beautiful winter scenery. There are quite a few different routes, so be sure to check a map and figure out how long you'd like to be on the go for. Since it was our last day and we had a 2-hour drive back home, we decided to hike the W1 which is less than a 10km route with beautiful landscapes.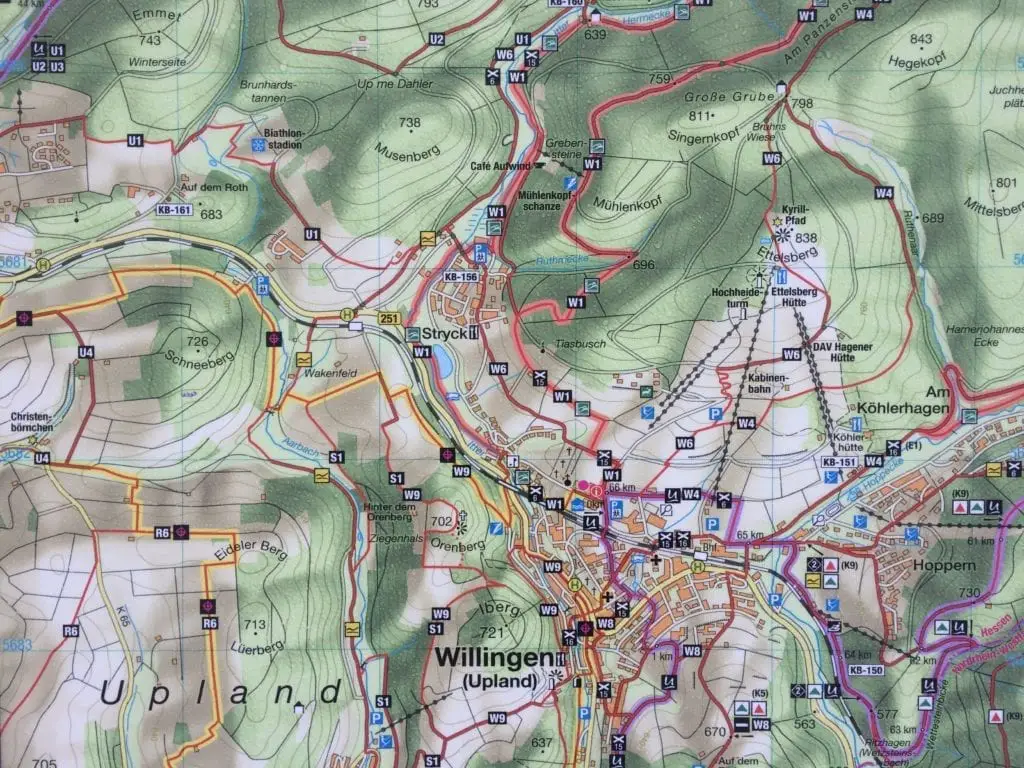 If you really want to get adventurous, check out the Uplandsteig route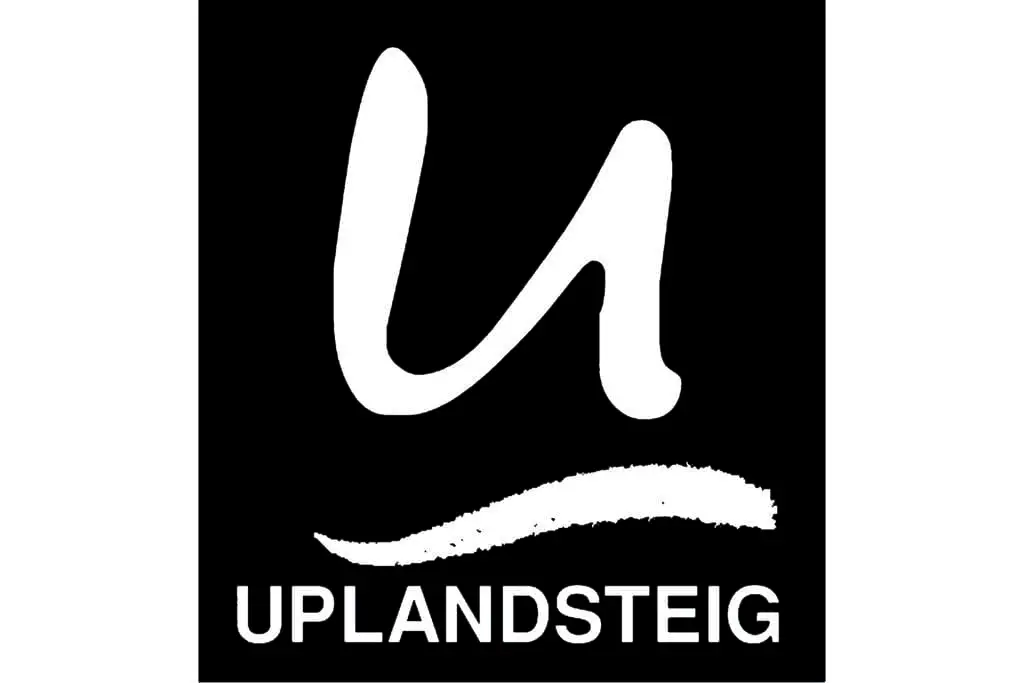 (just follow the signs) which is a 64km long hiking trail through varied terrain. You'll cross through forests and meadows before reaching the highest mountains in Sauerland. The landscape is constantly changing and quite the picturesque experience.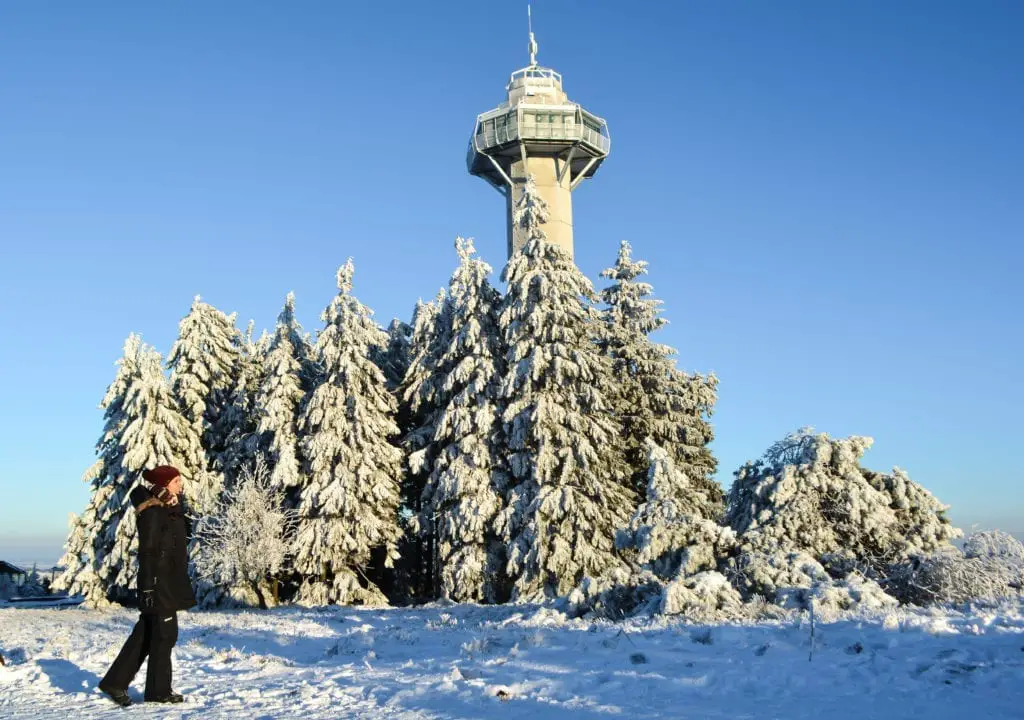 After another long morning exploring the wintery landscapes of Sauerland, it was time for a quick (and warm) visit to the Glass Manufacturing Factory in Willingen. Entrance costs 2 Euro (subject to change) and in 20 – 30 minutes we learned all about glass blowing and glass manufacturing. The staff was great and it was a neat little excursion to end our trip in Sauerland.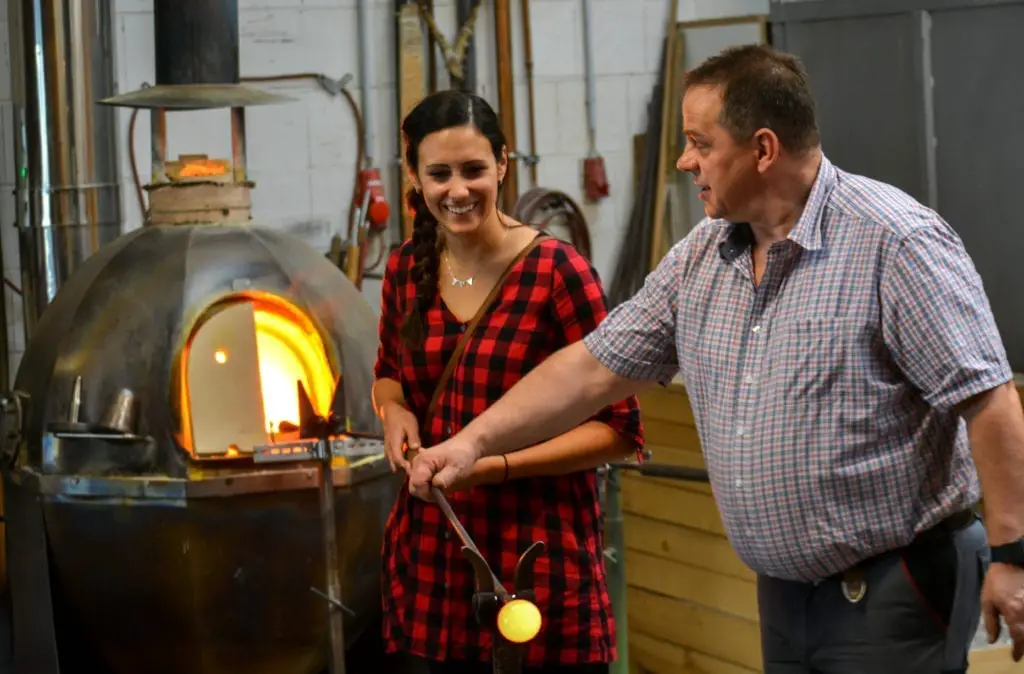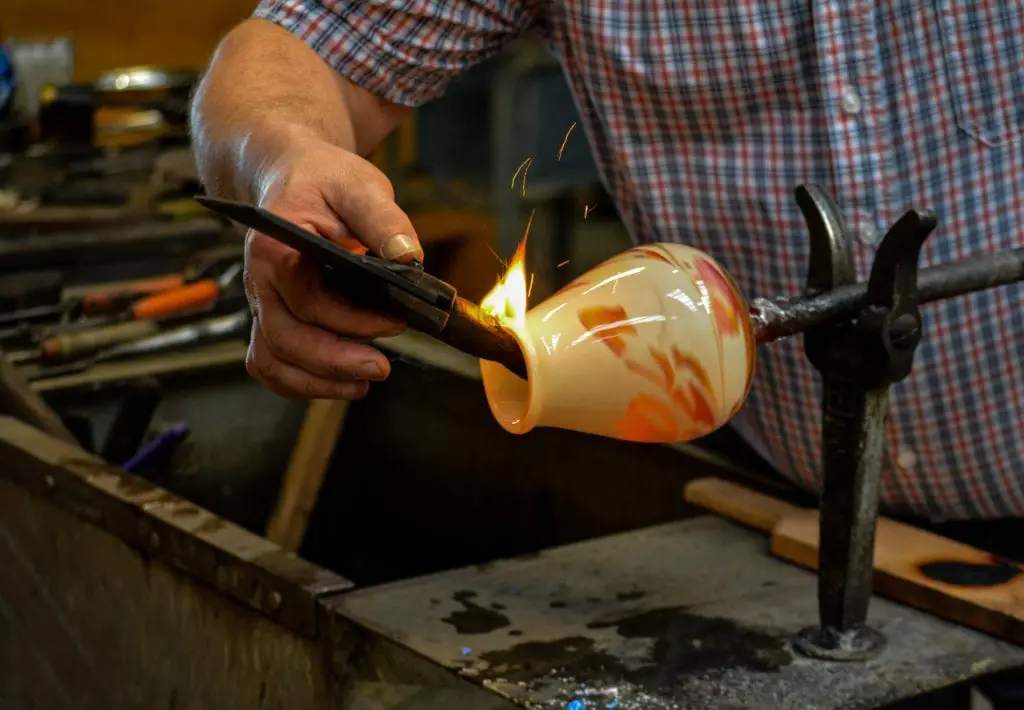 Wondering where to stay?
If you're interested in following our itinerary to a T, then I'd recommend you check out a few Willingen hotels, or there is a smaller (more affordable) town about 4 km's down the road where we stayed called Usseln.
We stayed at the Privathotel Brügges Loui and enjoyed ourselves, but you can also explore a few other hotels in Usseln if you'd like.
There are also tons of other small towns for you to choose from, click on any one of the links below and you'll be taken directly to a listing of the local hotels and apartments in the area: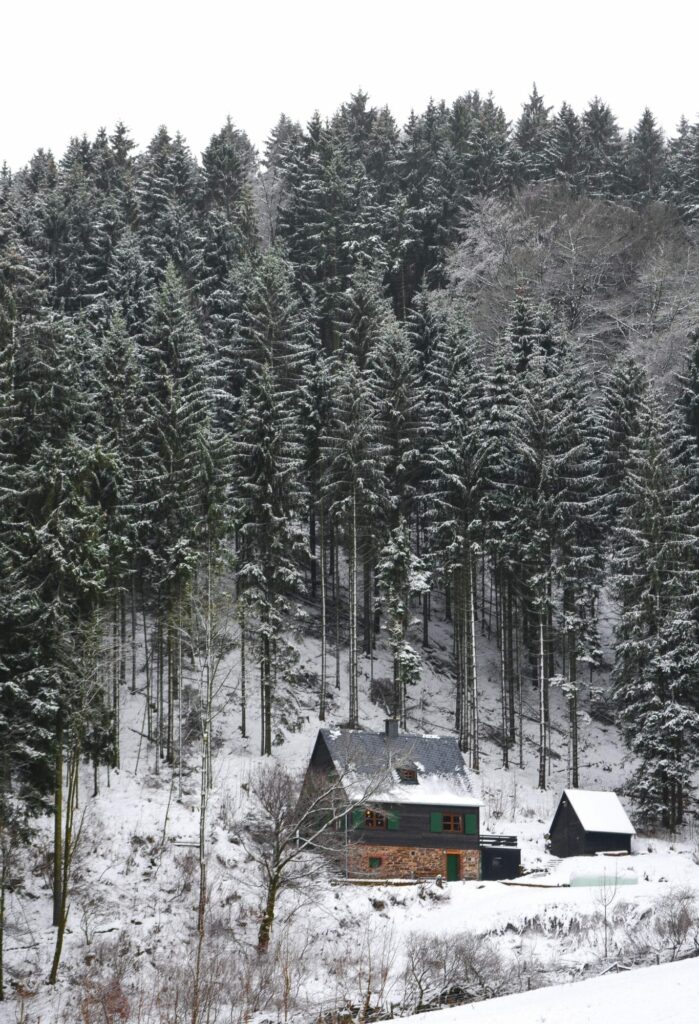 ---
Do you have any questions about living #LifeInDüsseldorf? Feel free to send us an email with your questions at hello@lifeinduesseldorf.com. If you have tips you'd like to share with others, we're also accepting guest posts which include the author's name, bio, and photo. 
Looking for some more tips? Join our group of community explorers and register for our monthly newsletter (packed with the hottest events, seasonal activities, upcoming job opportunities and more)!