Try Your Luck at Bowling in Düsseldorf
So you're ready to test your luck at Bowling in Dusseldorf, here are a few bowling lanes open to the public or ready for your next special event.
There are a variety of other bowling centers around Düsseldorf, but if you're looking for one directly in the city, here are your options:
Bowling World Düsseldorf
As Bowling World says, make your strike in Düsseldorf. Bowling World Düsseldorf is a massive 2,072 square meter space offering 16 bowling alleys, 10 billiard tables, 2 dart machines, a lounge area, a restaurant, a party room and multiple gaming machines. You'll find free wifi around the entire complex as well.
Bowling World Düsseldorf recommend their services for your next children's birthday, bachelor party or special event.
Address: Werdener Str. 87, 40233 Düsseldorf
Visit their website for more information.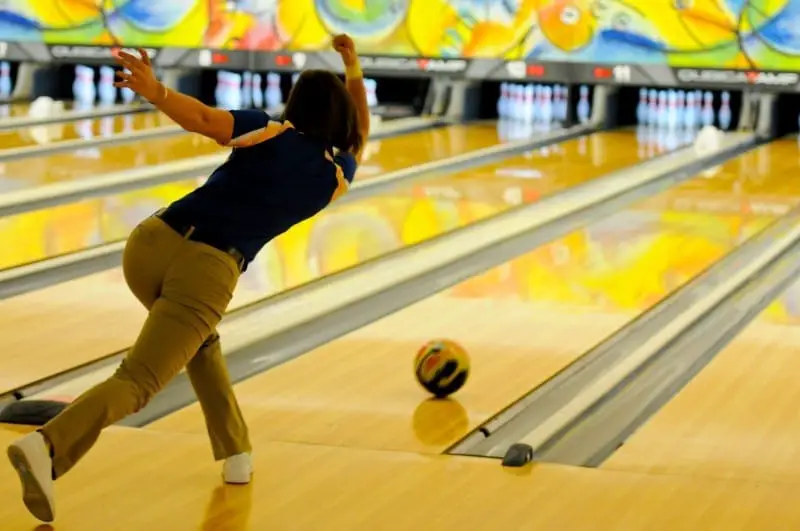 Cosmo Sports
Cosmo Sports is more than just bowling, it's an indoor play center offering a fitness center, indoor soccer fields, tennis, squash, golf, rock climbing, darts and more. However, if you're interested in testing out your luck at bowling, they at 26 bowling lanes, various party rental opportunities, and an open restaurant (yes, with free Wifi).
Address: Diepenstraße 83, 40625 Düsseldorf
Visit their website for more information. 
Bowling Sportzentrum Düsseldorf
Whether you're a pro bowler or someone who just wants to find something fun to do on a night out, the Bowling Sportzentrum is a club open for all. They are open to school clubs, party rentals and small groups. You can come in and book one game for 3 Euro (always subject to change) or play the entire night. They have a club shop, a breakfast buffet and many other things to keep you busy during your visit.
Address: Wimpfener Str. 18A, 40597 Düsseldorf
Visit their website for more information. 
---
Ready to try your lucky at Bowling in Dusseldorf? Or do you have more questions about living #LifeInDüsseldorf? Feel free to send us an email with your question at hello@lifeinduesseldorf.com. If you have tips you'd like to share with others, we're also accepting guest posts which include the author's name, bio, and photo. 
Looking for some more tips? Join our group of community explorers and register for our monthly newsletter (packed with the hottest events, seasonal activities, upcoming job opportunities and more)!