Can You Find All 10 Säulenheiligen Statues Around Düsseldorf?
Looking for something to do this weekend? Something out of the ordinary? Adventurous? Spunky? Fun for the whole family? Why not try and find all 10 Säulenheiligen statues around Düsseldorf?
I've given you quite the head start (after going on a blind journey through Düsseldorf myself) and have tried to provide you with the most accurate locations as I could, using pinpoint dots on Google maps. However, it's still up to you to find out exactly where these statues are around these locations. Are you up for the challenge? 
Introducing the 10 Säulenheiligen Statues
You can use this map to navigate your way through the city. Many of them are within close proximity to one another and can be explored by foot, but you also have the option to cycle or drive through the city spotting as many Säulenheiligen statues as you can!
But… what are these life-like sculptures in Düsseldorf really all about? Well, the artist, Christoph Pöggeler, wanted to create life-sized statues that represented everyday normal people. Why? Because why not put everyday people up on a pedestal for once?  We are so accustom to admiring beautiful pieces of abstract artist up on pillars, but never do we have a chance to admire people much like ourselves up in the limelight.
These sculptures have been inspired by everyday people – office workers, tourists, moms, couples, etc.
1: Marlis (Medienhafen)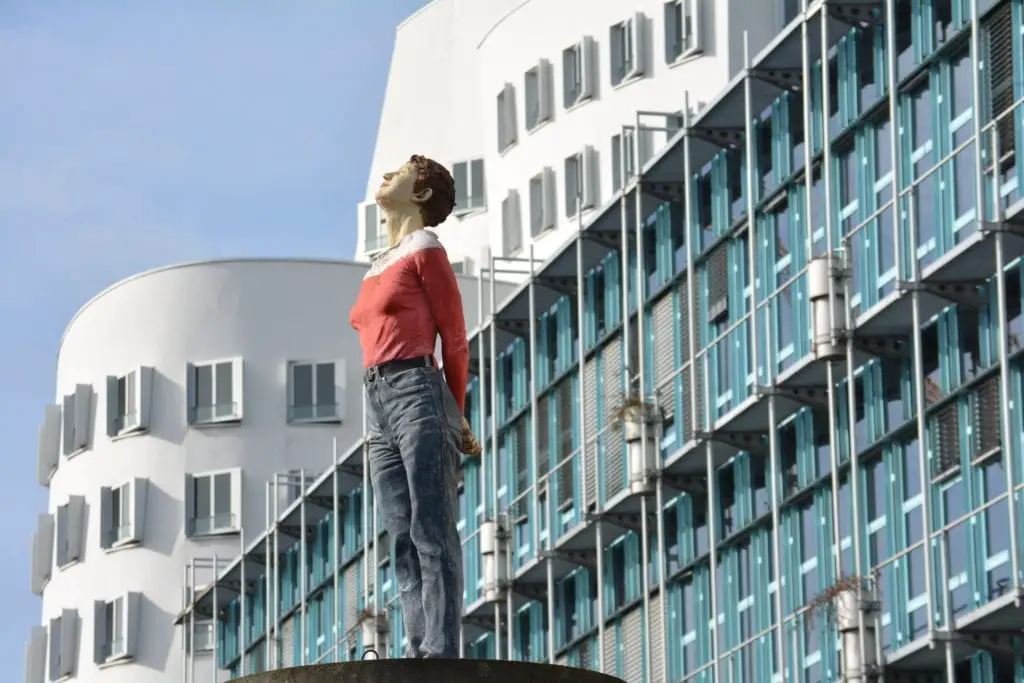 2: The Bride (Citadel/Schulstraße)
3: The Couple (Burgplatz)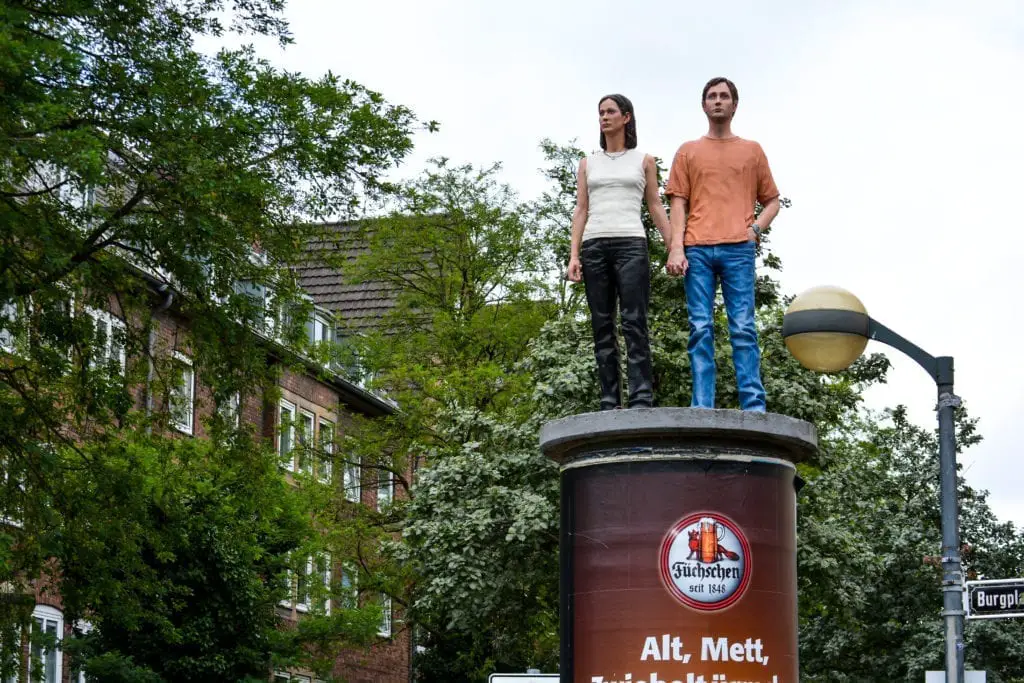 4: The Stranger (St. Lambertus)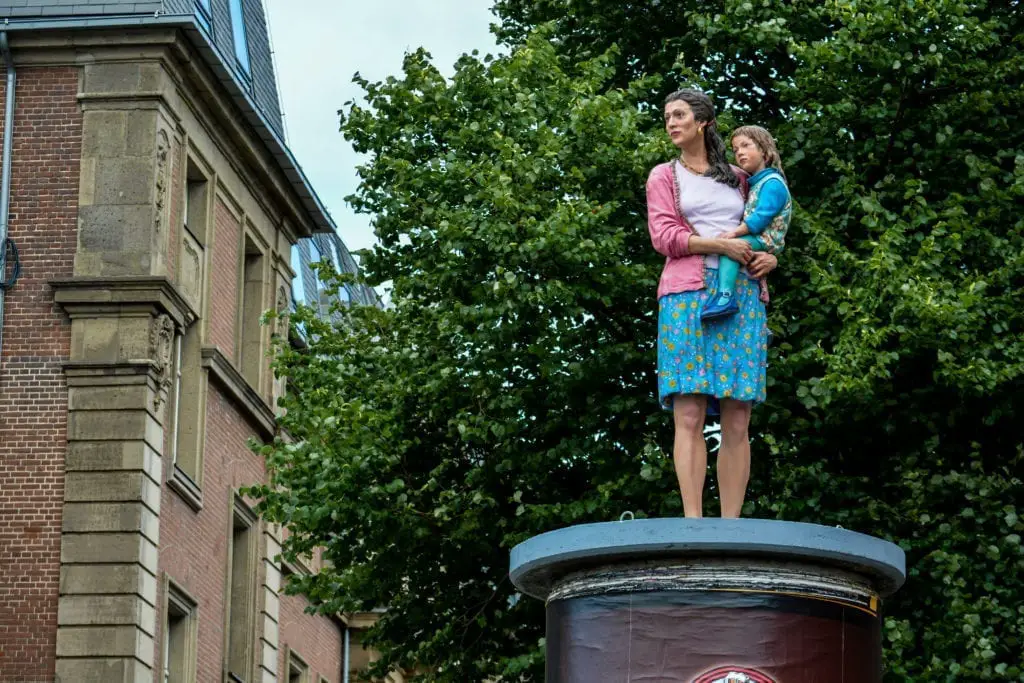 5: The Kiss (Tonhalle/Ehrenhof)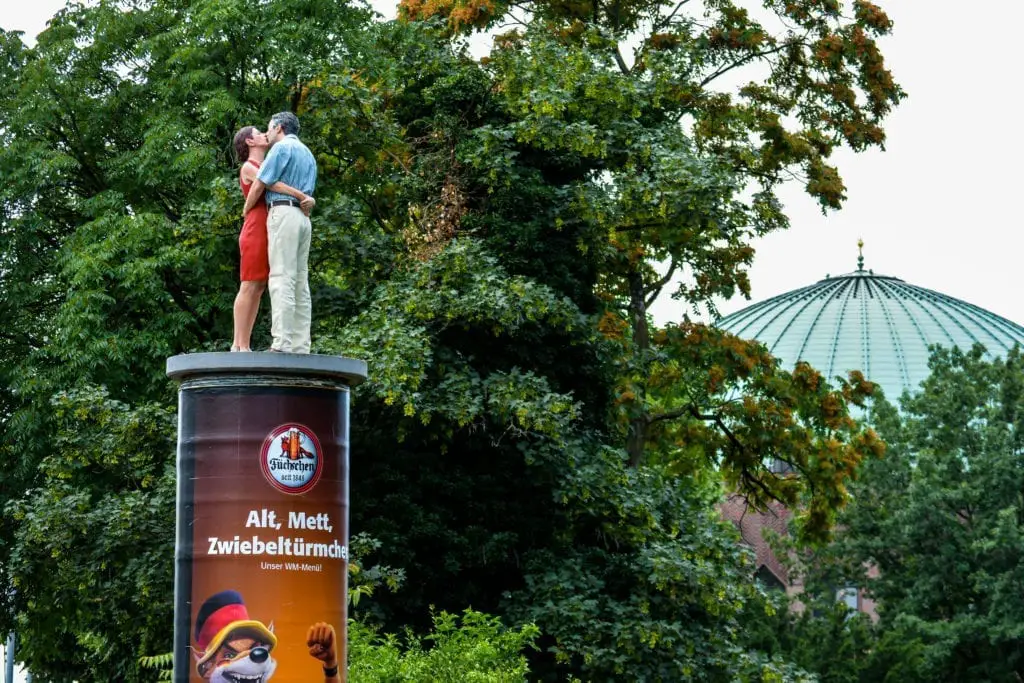 6: The Businessman (Rheinufer)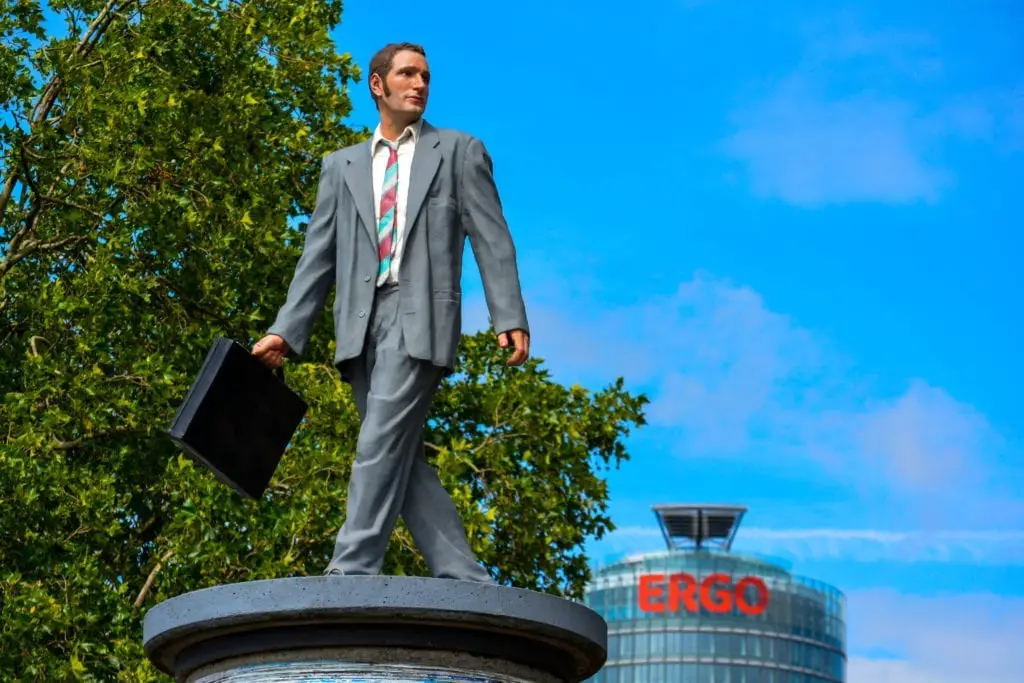 7: The Vacationer (Kaiserswerther/Stockumer Kirchstraße)
8: The Reader (Neumannstraße)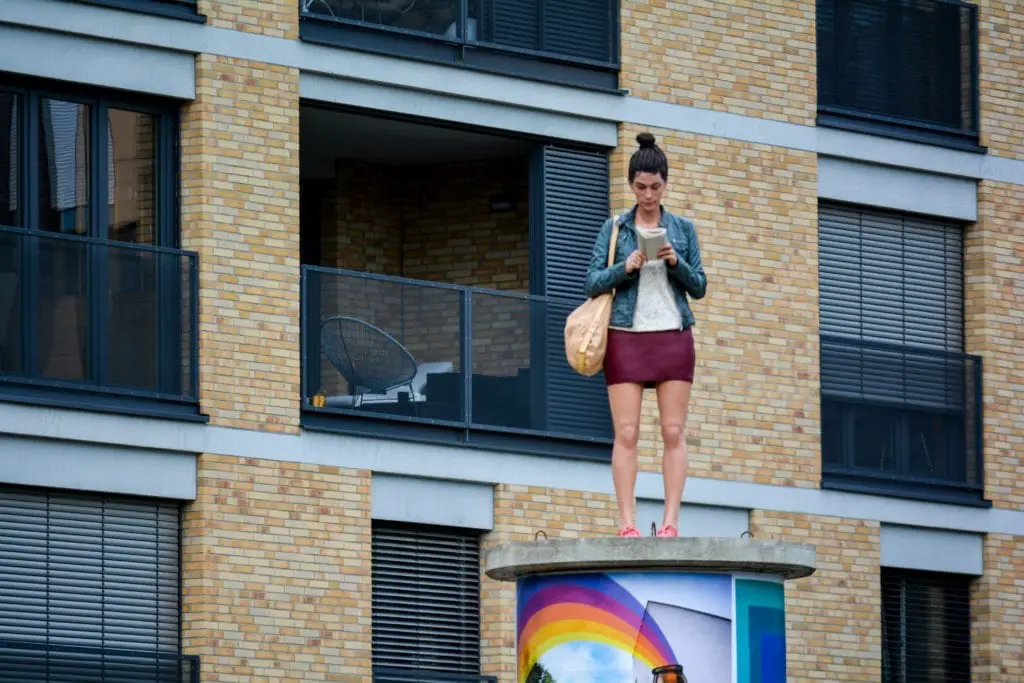 9: The Photographer (HBF)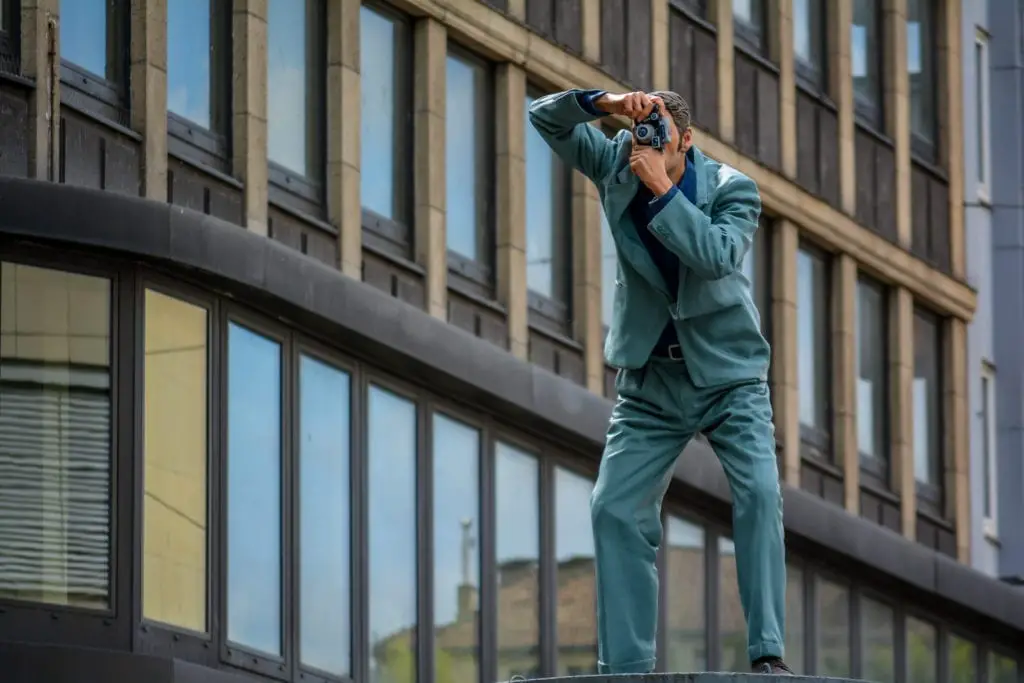 10: Father and Son (Ost/Immermannstraße)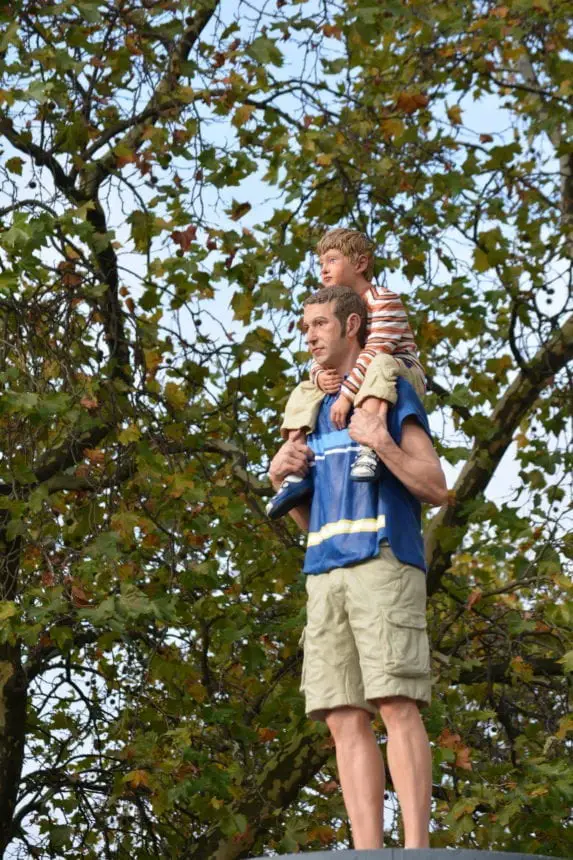 ---
Do you have questions about living #LifeInDüsseldorf? Feel free to send us an email with your question at hello@lifeinduesseldorf.com. If you have tips you'd like to share with others, we're also accepting guest posts which include the author's name, bio, and photo.
Looking for some more tips? Join our group of community explorers and register for our monthly newsletter (packed with the hottest events, seasonal activities, upcoming job opportunities and more)!