Maite's [English Speaking] Asian Cooking Classes & Gourmet Walks
If you're looking for some new ideas for date night, birthdays, celebrations and girls/guys night out, Maite's English speaking Asian cooking classes and gourmet walks might be just what you were hoping for.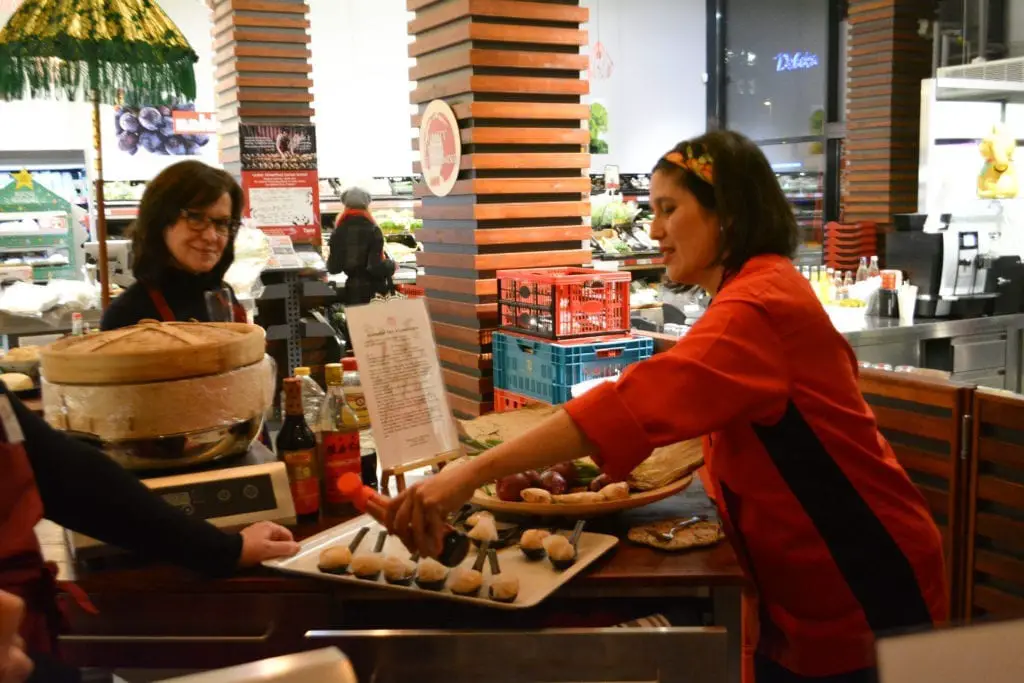 If you haven't met this wonderful woman, Maite, it's about time you take a look at what she's all about. Maite was born in the Philippines, but shortly after she finished up her Bachelor program at university she moved to Germany to start working for one of the biggest gastronomy companies in North Rhine-Westphalia. Throughout her years in Düsseldorf, Maite learned the language, founded her own Rent-A-Cook service and taught Asian cooking classes at the Volkshochschule. This year, Maite's opened up her very own Fascinating World of Asian Cuisine, which consists of Asian cooking classes and gourmet walks held in both German and English.
We've tried and tested both ourselves, and wanted to give you the full scoop. 
Asian Cooking Seminars | Streetfood
In partnership with Tains mein-asiamarkt, an Asian supermarket on Immermannstraße in Düsseldorf, Maite hosts monthly Asian cooking seminars in a beautiful open concept restaurant.  
Each seminar has a maximum of 12 attendees. Maite starts by walking the attendees through the various stations (appetizers, main courses, sauces, and desserts), explaining the process of preparing and cooking each dish. Attendees then split up into stations and start preparing the ultimate street food dish to add to the dinner menu.
My partner and I decided to take on the cooking of an ukoy beansprout cake (basically a shrimp and vegetable fritter).
After a successful cooking lesson, we sat down to eat with a lovely bunch of excellent cooks and enjoyed a number of dishes including fried wan tans, steamed fish in lotus leaves, spare ribs and tapioca pearls with mango and coconut cream.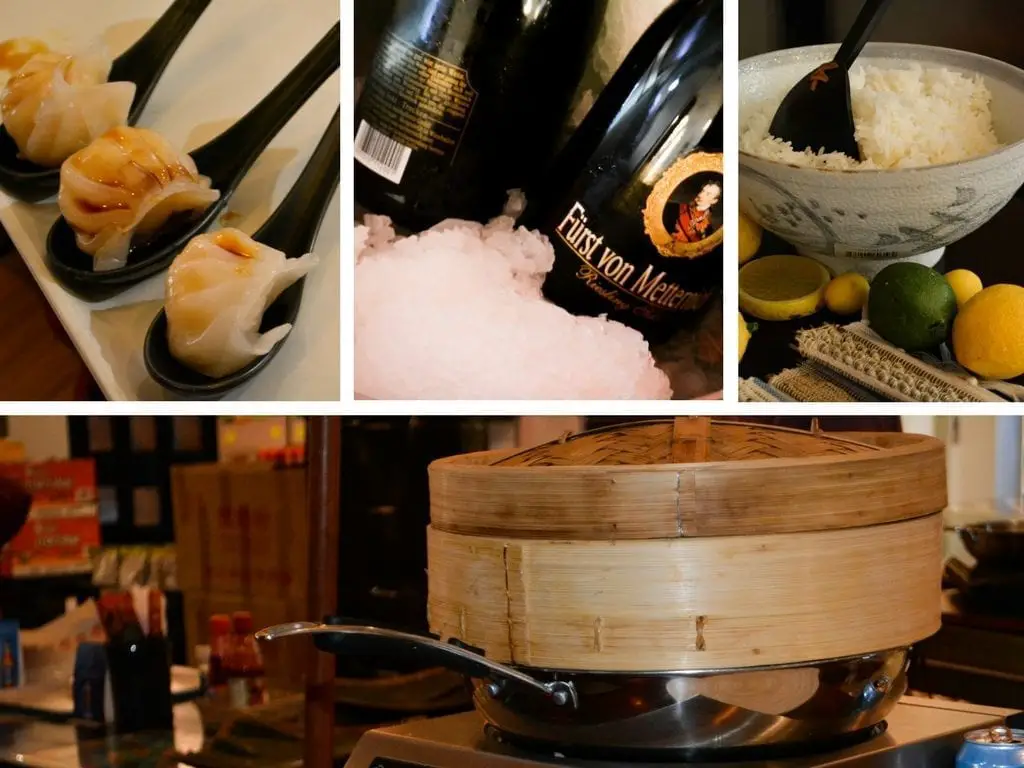 Asian Gourmet Walks | Veggie Edition
Whether you are new to the city or have been in Düsseldorf all your life, you might just be surprised where you can find the best Asian veggie snacks around. Maite takes a maximum of 12 attendees on monthly Asian gourmet walks, telling stories about the Asian lifestyle in Düsseldorf and making some delicious stops along the way to check out some of the best places to find Asian veggie snacks.
During the Veggie Edition of the Asian Gourmet Walk, we visited a number of different shops, restaurants, and groceries that offered up delicious and warm veggie snacks like Onigiri, Udon noodles, seaweed salads, tea-boiled eggs and red bean teas.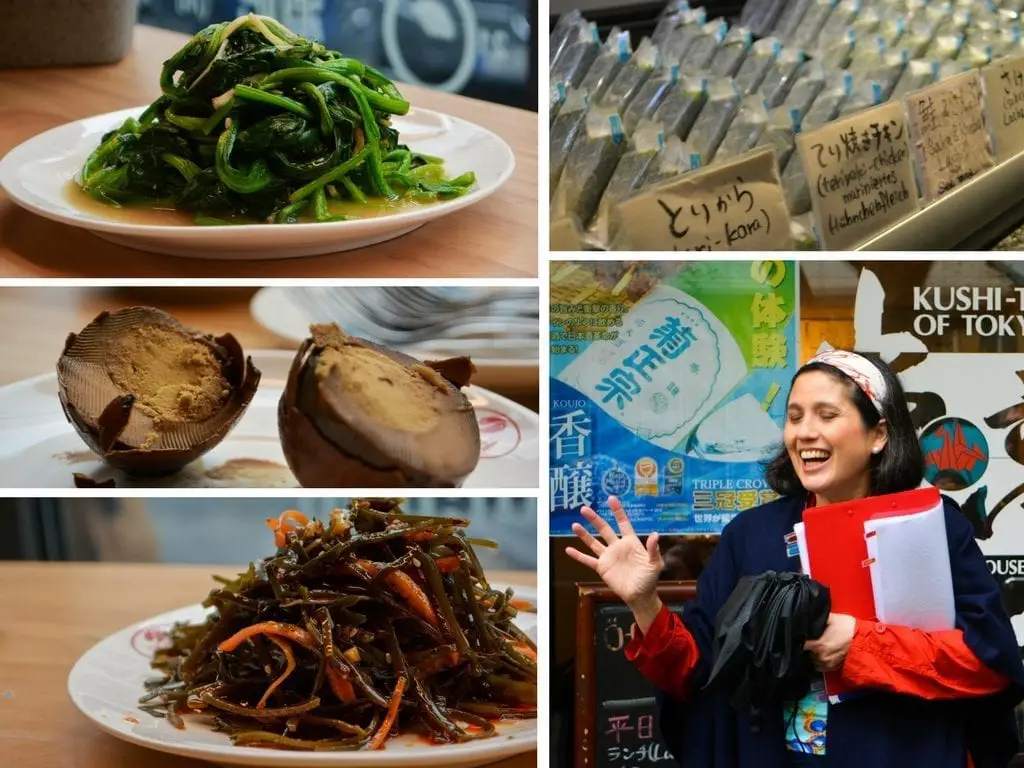 Interested in more information? Head to Maite's Fascinating World of Asian Cuisine website to check out her calendar of events. Maite also offers catering and rent-a-cook services.
---
Do you have more questions about living #LifeInDüsseldorf? Feel free to send us an email with your question at hello@lifeinduesseldorf.com. If you have tips you'd like to share with others, we're also accepting guest posts which include the author's name, bio and photo. 
Looking for some more tips? Join our group of community explorers and register for our monthly newsletter (packed with the hottest events, seasonal activities, upcoming job opportunities and more)!