5 Authentic Italian Food Shops in Düsseldorf
Who doesn't love Italian cuisine? The good thing is that in every corner of Dusseldorf, there are a number of Italian restaurants to choose from!
But when you don't feel like going out, and really want to have proper Italian food for your fridge, what are the possibilities? Monica and Valeria, owners and chefs at La Cucina Di Casa, have given us their top tips to finding the best Italian food shops in Dusseldorf.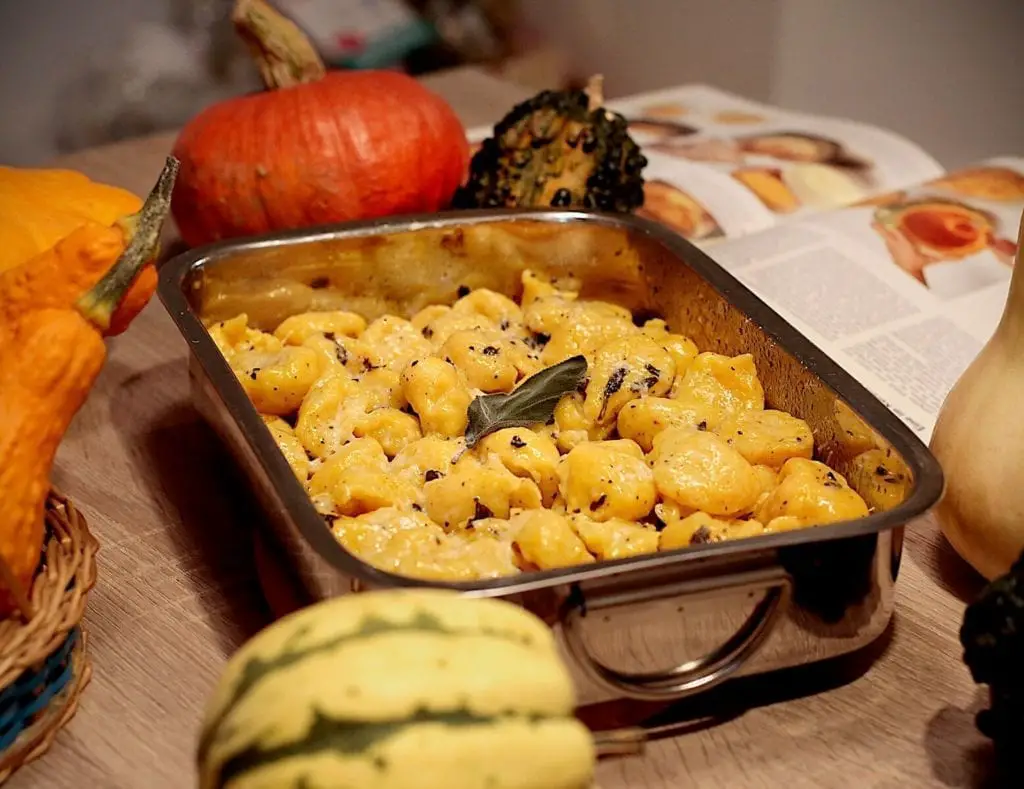 La Cucina Di Casa is a chef-at-home service, where you'll savor a wonderful tailor made traditional Italian dinner for you and your guests. Want to know where Monica and Valeria shop? 
Here's a list of just some of their favorite  Italian food shops in Dusseldorf (and beyond).
Salumeria Saitta
Where? Barbarossapl. 2, 40545 Düsseldorf
Salumeria Saitta is the jewelry of Italian products in the area of Oberkassel. Both fresh and packed excellence products are offered. Being a delicatessen, the choice is rather limited but extended by homemade convenience meals such as fish salads, fresh canapes, olives, sottoli as well as high-quality cheese and cold cuts (salami, prosciutto, etc.). Burrata and/or stracciatella are also available, but it is recommended to purchase them as close as possible to the day of arrival, to fully enjoy their freshness.
Centro
Where? Ackerstraße 105, 40233 Düsseldorf & Nordstraße 28, 40477 Düsseldorf
Both Centro shops have good quality products and a broad choice of gastronomy products. When entering the shop you'll feel like you're in Italy. The atmosphere is highly welcoming and informal. Wine choice is super! Mozzarella di bufala is also sold in slices/cuts, and it is possibly the best in town (remember to buy fresh). For those who love spicy food, do not miss the Anduja from Calabria (email us for the recipe of pasta with Anduja alla Maria).
Bella Italia
Where? Bilker Allee 74, 40219 Düsseldorf
Entering the Bella Italia shop is a complete throwback to childhood, when one used to go with grandma to buy food in the mini market of the village: generally few products but with a nice selection and quality. Lots of packed products from Italy are available (biscuits, crackers, taralli, etc.) as well as a wide range of (particularly Sicilian) wines. PS. the fresh homemade sausage, wild fennel flavored, generally prepared on Thursdays, is absolutely a must try!
Confetti's
Where? Düsseldorfer Str. 2, 40545 Düsseldorf
Okay, okay, we all know Confetti's is not a food shop, but when the sun is shining, and temperatures rise, nothing is better than their gelato. Just can't get enough!
Andronaco Grande Mercato Köln
Where? Mathias-Brüggen-Straße 80, 50827 Köln-Ossendorf
Andronaco's may be outside of Düsseldorf, but if you really want to go all out, it is definitely the best place around for Italian treats with probably the widest possible choice. The delicatessen area offers fresh cold cuts and a variation of cheese, from all of Italy (north to south). The selection of wine is also really assorted, with a complete choice of white/red wine and spirits for all sorts of price ranges. In this supermarket really everything is available: flour for making pizza, a decent array of biscotti (cookies), fresh sausages, dry legumes, olives and sottoli (pickles and more). Around festivities, you can even find typical Italian packed sweets like panettone or colomba.
PS: There is also an online shop and a cafeteria in store! Available also in Ratinger for wholesalers and enterprises.
If after all of this you still feel lost or in need of suggestions, you know who to contact. Feel free to e-mail us (Monica and Valeria) or give us a call at +4915121313288.
---
Do you have questions about living #LifeInDüsseldorf? Feel free to send us an email with your question at hello@lifeinduesseldorf.com. If you have tips you'd like to share with others, we're also accepting guest posts which include the author's name, bio, and photo.
Looking for some more tips? Join our group of community explorers and register for our monthly newsletter (packed with the hottest events, seasonal activities, upcoming job opportunities and more)!