Have You Been to the GSV Golfing Range Before?
Hidden in between the popular Paradiesstrand (beach) and the Media Harbour's shipping port is the GSV golfing range, open from sunrise to sunset (except on Tuesday's when they open at 10:00 AM).
In this blog post, you'll find all the information you need to know before heading over to GSV to test your golf skills.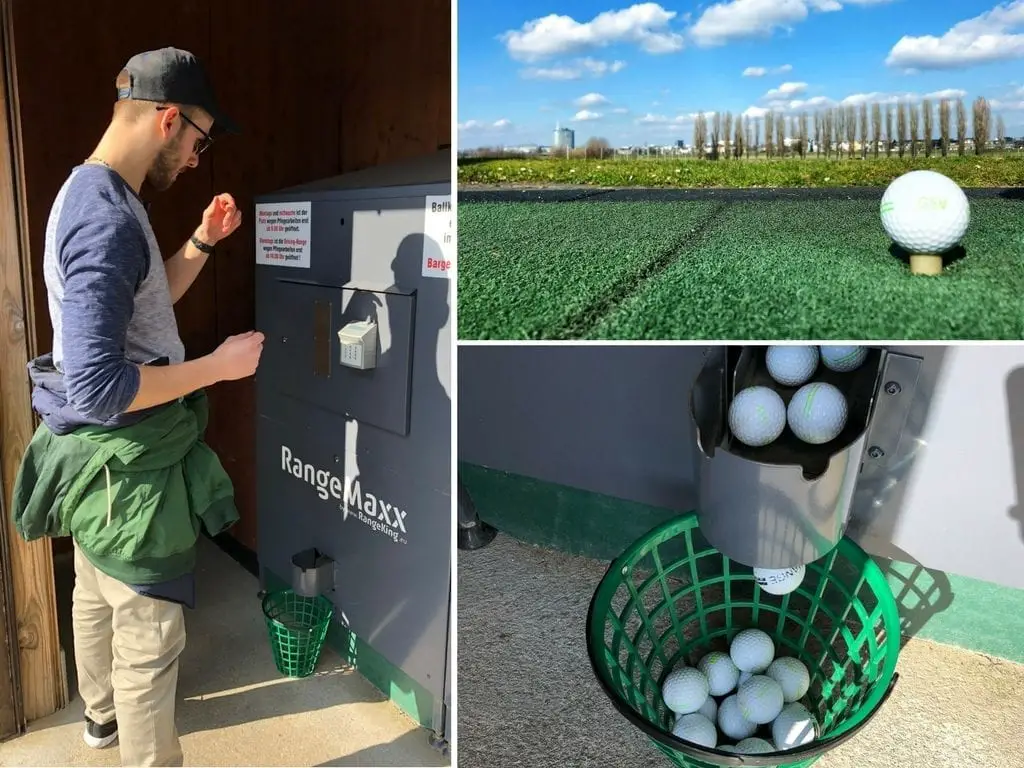 Renting your golf balls 
While the secretaries office is open daily from 9:00 AM – 7:00 PM, you can also buy your golf balls from an automatic machine in case the office happens to be closed. You will require tokens to fill your bucket of balls, these can either be purchased from the token machine or from the secretaries office. For 32 balls, you can expect to pay about 2,50 Euro.*
Renting your clubs
Of course, it's cheaper to bring a couple of your own clubs if you're making a visit, but it is possible to rent clubs if you need to. You'll be able to ask at the GSV pro-shop (open Tuesday – Sunday) to rent some clubs. Each club costs 3,00 Euro* to rent for the day.
Eating & Drinking
The restaurant next to the clubhouse, Trüffel Schwein, is a delicious German restaurant with club specials and a great selection of refreshments. It is open from April until October, on Monday's to Sunday's from 10:00 AM until dusk.
How to get there?
While it might be hidden away, there is a direct bus route that will take you straight to the green. Hop on the 732 bus to Lausward and you're there!
Golf-Sport-Verein Düsseldorf e.V., Auf der Lausward 51, 40221 Düsseldorf
PS. We found a coupon on their website if you're interested in saving a few Euros! The coupon is good for one golfer and offers you 1 rental club + 64 balls for 5,00 Euro. 
* Prices are always subject to change
---