Exploring the best of Gerresheim, Düsseldorf
Located at the Eastern city boundaries of Düsseldorf, Gerresheim might not be the first place you will visit when exploring Düsseldorf for the first time. However, according to Karo from Waalheimat who grew up in this lovely district, this somewhat secret location in Düsseldorf makes Gerresheim a hidden gem.
Karo has offered her insider tips to exploring the best of Gerresheim. Have a look!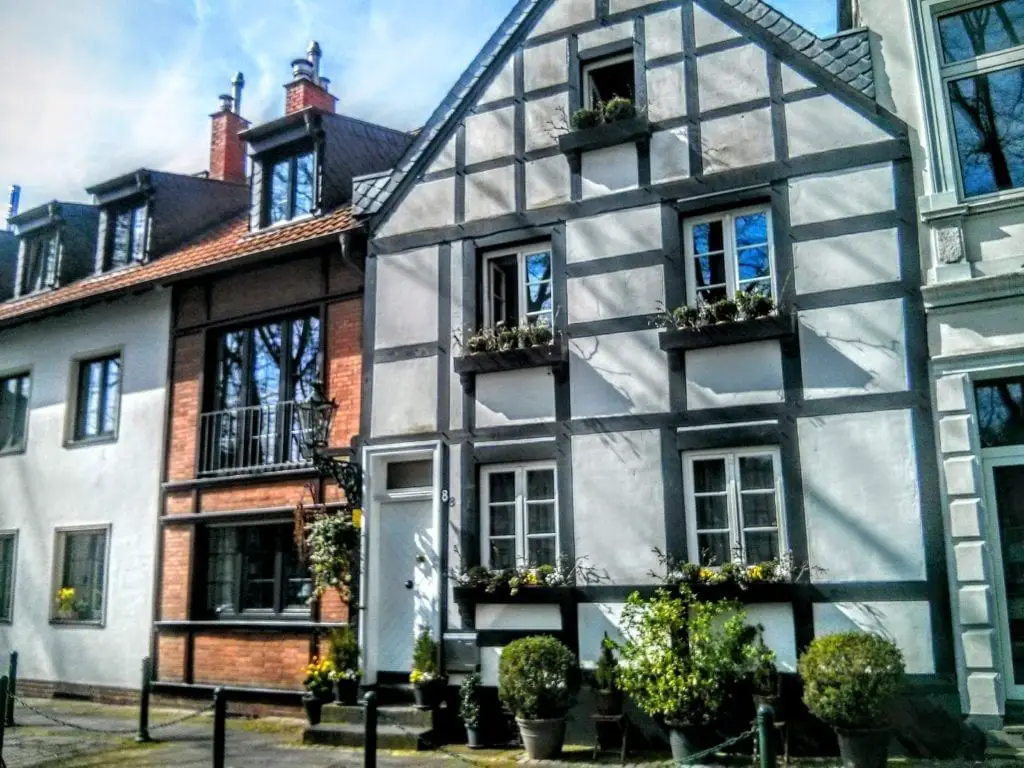 Best food spots in Gerresheim?
Best sights to see in Gerresheim?
Basilika St. Margaretha: One of the most important churches of the Lower Rhine area is situated in the center of Gerresheim. The Catholic Basilica originates from the Romantic to Gothic period and contains numerous sacral artworks.
Gerricusplatz and Quadenhof: Next to the basilica, the Gerricusplatz tells the old history of Gerresheim (which is older than Düsseldorf itself) with its fountain Heimatbrunnen. The square is surrounded by frame houses from the 17

th

-19

th

century and the old water castle Quadenhof.

Neusser Tor and Benderstraße: There is a farmers market at Neusser Tor on Tuesdays, Thursdays and Saturdays with great regional market stalls (from regional meat and cheeses to bread from Düsseldorf's well-known bakery Hinkel). The Benderstraße also has several shops and stores to explore.
Gerresheimer Glashütte: Formerly one of the biggest glass factories in the world, the Glashütte is a reflectance of the area's industrial culture. Situated at a site under construction at the moment, in the future, it will be restored as a memorial of 19th-century

industrial history.
Coolest shops in Gerresheim?
Rousseau Schokolade: Great chocolatier which makes Belgian chocolates and candies which can be personalized according to your needs.
Mercato Italiano: This little store at Heyestraße in the lower part of Gerresheim offers Italian delicacies at its best. E.g. you will get great Italian Salsiccia for a reasonable price here.
A la casa del Fiore: Modern and creative flower shop which also makes floral creations for (international) events, fairs and weddings.
Gerresheimer Bücherstube: Nice family-owned bookstore at Benderstraße with great customer service.
Best Entertainment Spots in Gerresheim? 
Handwerker- und Bauernmarkt: Nice artisan market taking place in May or June each year.
Gerresheimer Weinherbst: This yearly event takes place in September on Gerricusplatz – folksy open-air wine tasting with around 20 stands from different winemakers/hosts.
Deutsch-italienisches Fest: Every year in summer the Heyestraße is celebrating German-Italian solidarity which is reflected in everyday life in the district of Gerresheim.
Kabarett Flin: Little theater with a big reputation at Ludenberg's boundaries to Gerresheim.
Best nature spots in Gerresheim?
Gerresheimer Waldfriedhof: This more than 100 year-old graveyard lies at the foothills of the mountain range Bergisches Land. It is lined within the woods and known for being of outstanding natural beauty.
Gerresheimer Höhen & Rotthäuser Bachtal: Just behind the graveyard you'll find serveral great walking trails through the forest of the Gerresheimer Höhen and the nature reserve Rotthäuser Bachtal with its wetlands and woods. While wandering around in this peaceful area it's hard to imagine you're actually in one of the biggest cities of North Rhine-Westphalia.
Wildpark Düsseldorf: From Benderstraße it's only a few hundred meters until you'll reach Ludenberg's

Wildpark

. This great wildlife park lies within the forest of Grafenberger Wald. You´ll be able to feed boars and deer there as well as watch racoons, foxes and wild cats while wandering through the woods.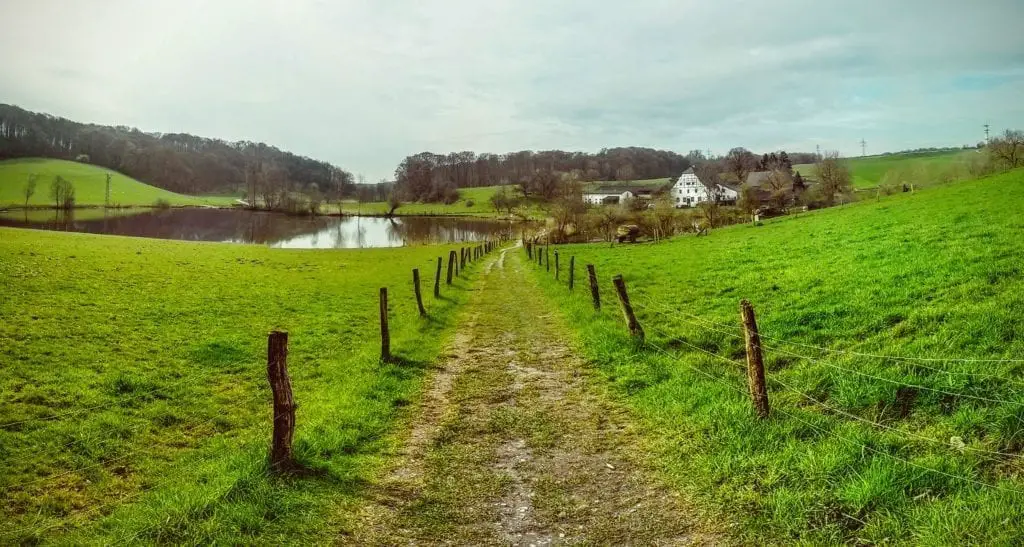 ---
Do you have questions about living #LifeInDüsseldorf? Feel free to send us an email with your question at hello@lifeinduesseldorf.com. If you have tips you'd like to share with others, we're also accepting guest posts which include the author's name, bio, and photo.
Looking for some more tips? Join our group of community explorers and register for our monthly newsletter (packed with the hottest events, seasonal activities, upcoming job opportunities and more)!