Weekend Getaway: Celebrate Spring in Katwijk, Netherlands
Looking for a weekend getaway where you can embrace the season of tulips, fresh air, and bike rides? A couple nights in Katwijk, Netherlands is the perfect Spring getaway.The weather is starting to warm up and the flowers are almost ready to bloom! Although there are plenty of things to do in Düsseldorf to embrace the spring weather, like strawberry picking and exploring the outdoor Botanical Gardens, there are also a few awesome weekend getaways around Düsseldorf you can enjoy as well!
Instead of following the mass of tourist buses to the Keukenhof Gardens for the day, my husband and I decided to explore the surrounding area for the weekend. Our favorite spot (after a couple hours of Googling) turned out to be Katwijk, Netherlands – perfectly situated between Den Haag and the Keukenhof Gardens (just a bike ride away).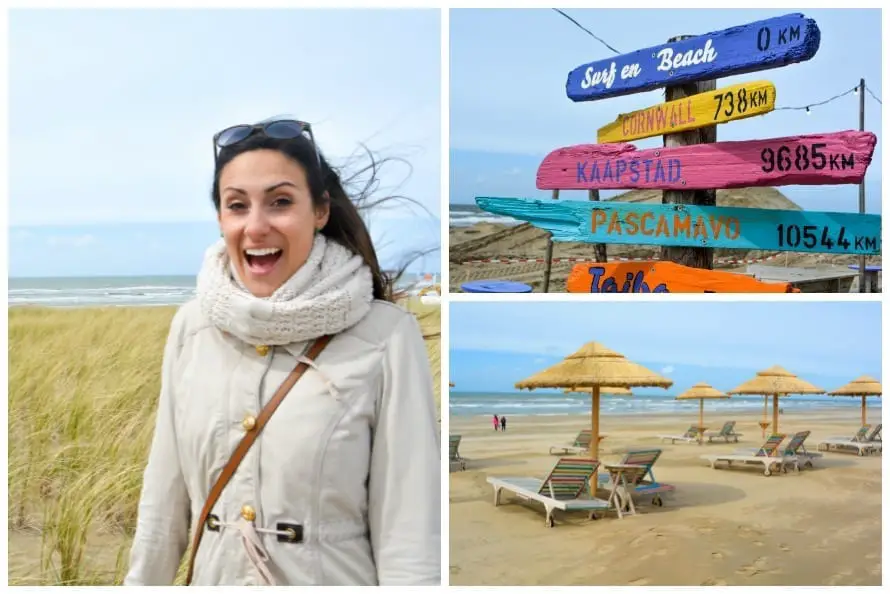 This blog post may include an affiliate link or two. Our partners have been hand-selected based on brands and services that we personally use. If we make a few extra Euros, we invest the earnings into building the platform to bring you better content and more amazing opportunities.
How long did it take to get there? 
It took us about 2 hours and 45 minutes by car from Düsseldorf, which is a little longer than we typically might drive for a weekend, but totally worth it. If you decide to take the train, it will take you about 3 hours and 20 minutes. The distance all together is about 245 kilometers.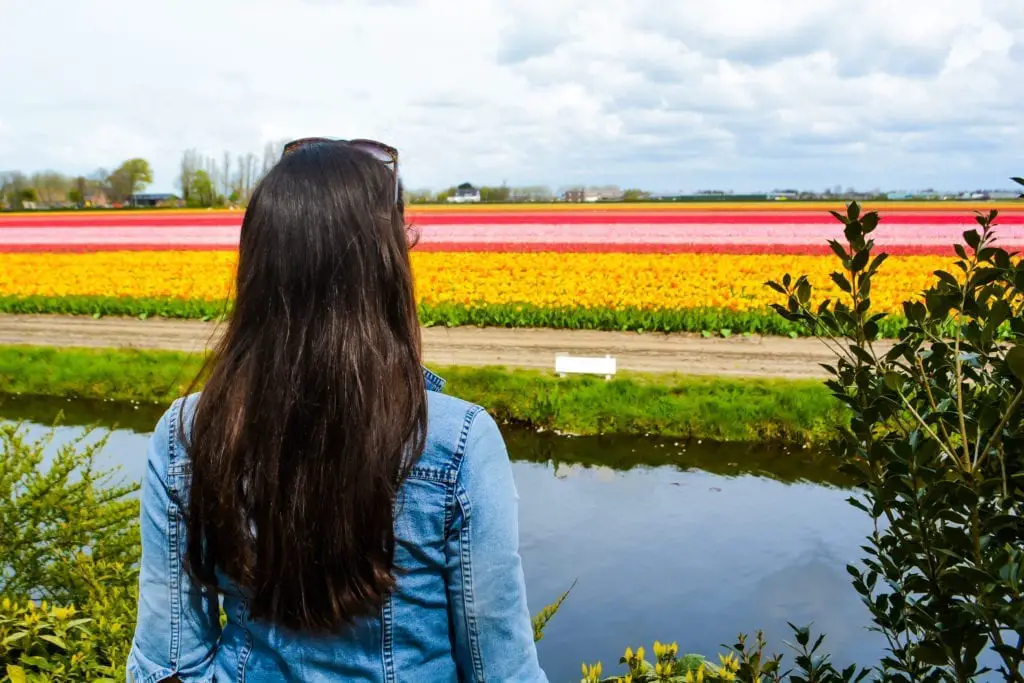 What to do in Katwijk 

Katwijk itself is quite a small town, but it's definitely worth spending a few hours checking out the area and visiting a few of their hot spots.
Katwijk Museum: The Katwijk Museum is situated right in the center of the old fisherman's village and a perfect place to learn a little more about the history of the town.
Learn how to kitesurf: The Surfschool Katwijk takes you out on the waters to learn how to kitesurf through the waves.
Talk a walk along the beach: Even if the weather is a little breezy, it's a beautiful walk and there are a few yummy restaurants along the way.
The Hidden Gems
If you're spending a little bit of time in Katwijk, consider getting out and exploring beyond the city limits. Here are a few things we got up to (and absolutely loved):
Bike along the dunes to Den Haag: This is a 20-kilometre stretch where you're surrounded by nature, dunes, and water. There are also a few spots to rest and a delicious restaurant along the way called Meyendel.
Bike to the tulip fields: Whether you'd like to visit the popular tourist attraction Keukenhof, or you'd like to take your own tulip tour through the beautiful surrounding fields, it's only about 10 – 15 kilometers away by bike through Noordwijk and into Lisse.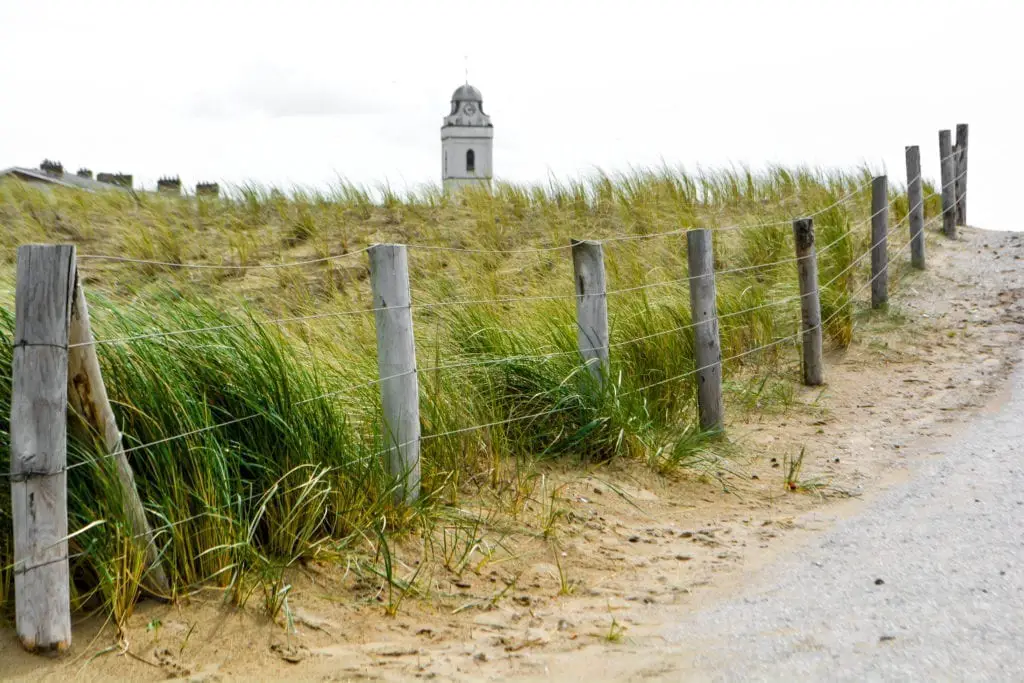 Some Yummy Places to Eat 
While I'm usually a big fan of packing my own food for a short weekend getaway, there were a few places we couldn't resist (…and I mean, 2 or 3 times in a span of 3 days).
Vishandel Piet van der Plas: This is a cheap fish and chips roadside stop with mouth watering fish. I'm not a fish fan myself, but I ordered their deep fried backfisch with french fries and finished a massive portion in less than a few minutes. Delicious!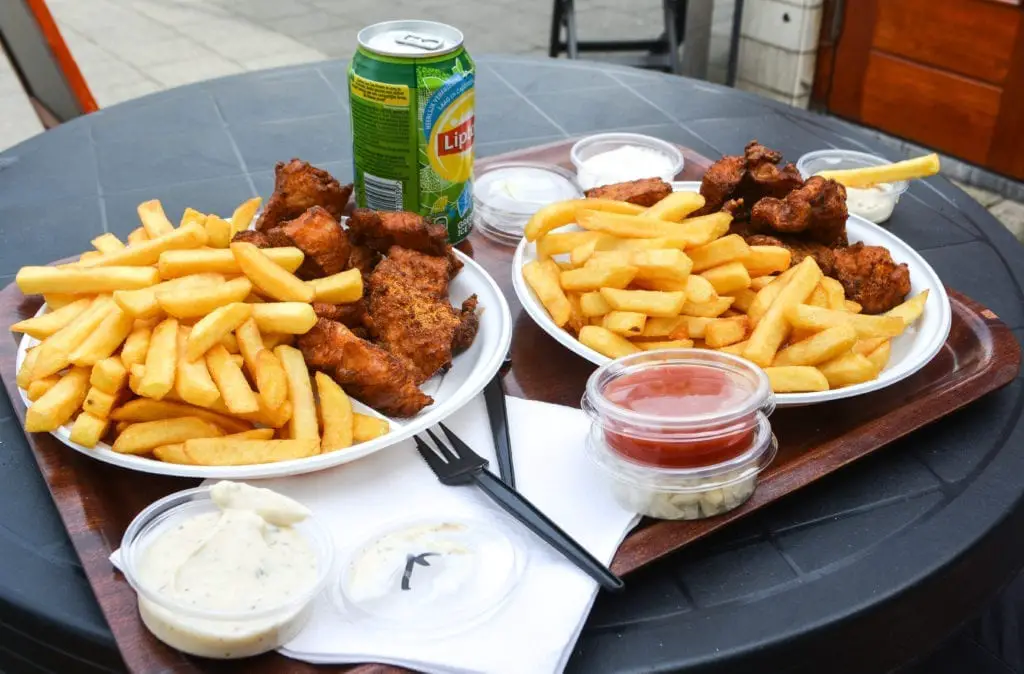 Krijn Verdoes: This sweets shop is a place I will never forget no matter where in the world I am. We stopped by here for dessert after lunch and dinner every. single. day. If you're in Katwijk, you can't avoid this place!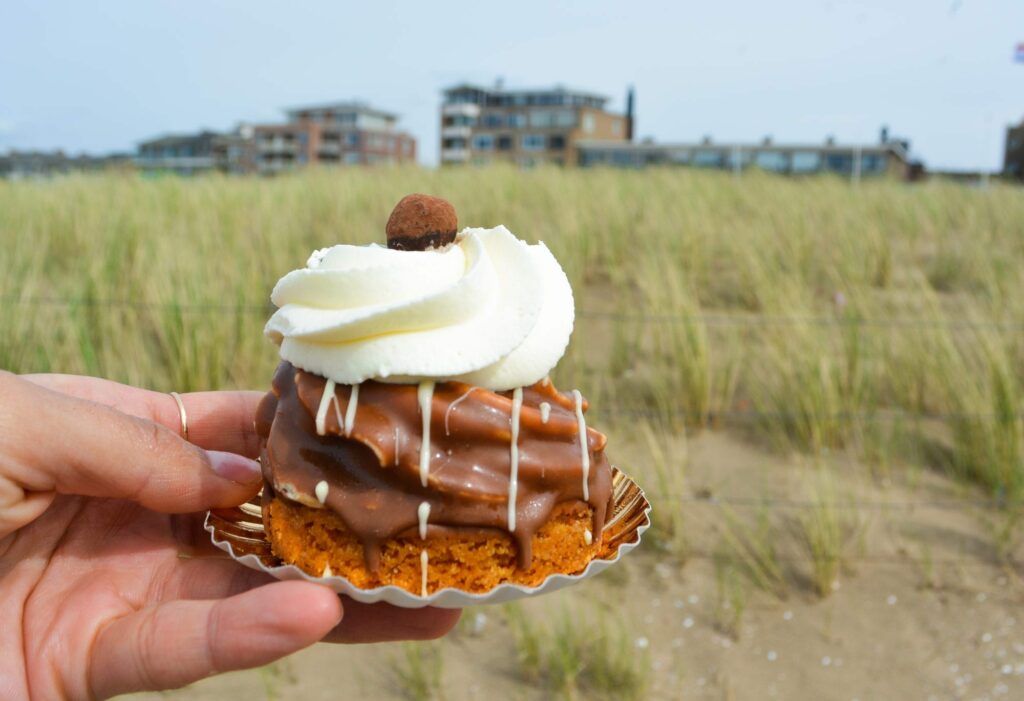 Where to Stay? 
We spent a little while searching through booking.com until we found a beautiful (and affordable) bed and breakfast only a few seconds walk away from the beach. The Hotel Van Beelen had quaint bedrooms, comfortable beds, and free WiFi… but my favorite part was the breakfast and the beach atmosphere.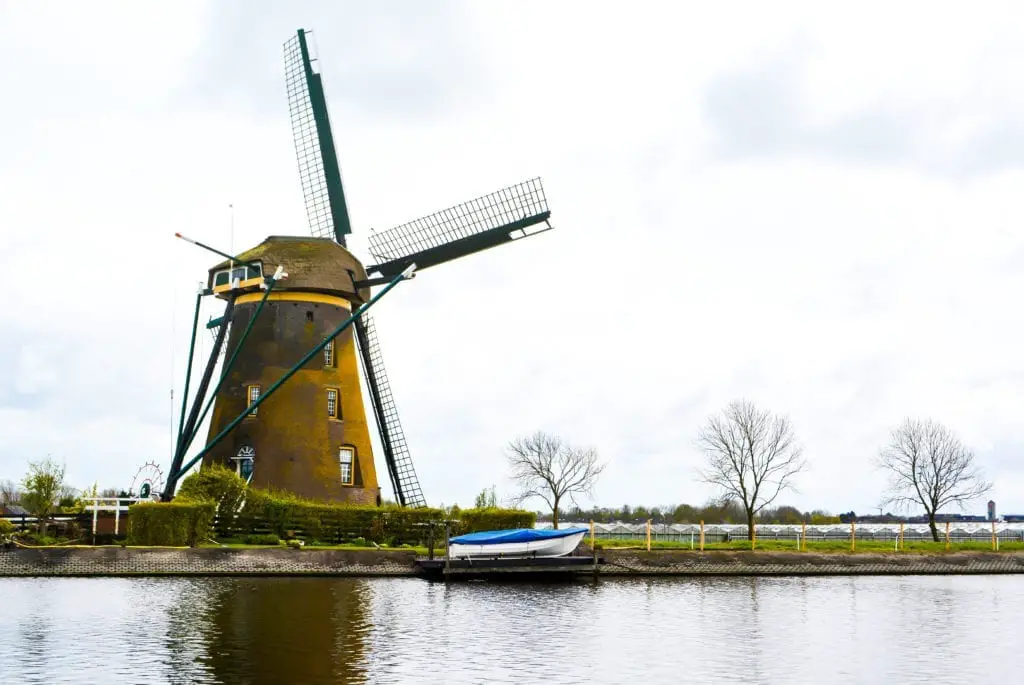 Want a little tip? Pick a weekend where there's something exciting taking place, it might bring in a bit of a crowd, but the atmosphere is amazing, especially when it takes place right on the water or around the tulip fields. 
We ended up hopping on board a truck (for free) and riding the sand dunes with other wild drivers who drove down to Katwijk just to take part in this dune buggy event.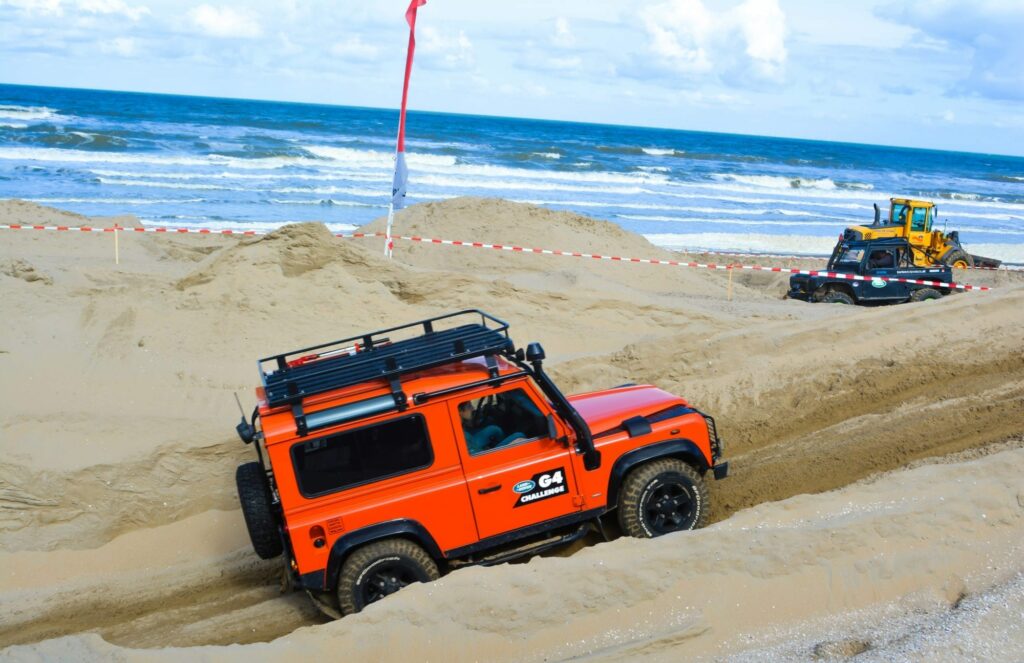 Upcoming events: National Museum Week (April 8th – 14th), Flower Parade (end of April), King's Day (April 27th) 
---
Do you have any other tips to exploring Katwijk? Leave your comments below. Interested in joining the #LifeInDüsseldorf Community Explorers team? Feel free to send us an email at hello@lifeinduesseldorf.com. If you have tips you'd like to share with others, we're also accepting guest posts which include the author's name, bio, and photo. 
Looking for some more tips? Join our group of community explorers and register for our monthly newsletter (packed with the hottest events, seasonal activities, upcoming job opportunities and more)!