Looking For a Free Relaxing Excursion in Düsseldorf?
Exploring our city doesn't have to be expensive, it's just a matter of finding the right excursion in Düsseldorf at an affordable price.
Believe it or not, The Botanischer Garten in Düsseldorf is free entrance. It is open to the public on weekends and weekdays and is full of wildlife and flora.
It is a teaching and research space, but is open for visitors to explore the grounds. They also host various events and exhibitions over the duration of the year! While I don't believe they have all of the information online, you can pick up a brochure while you're there that offers all of the programs for the year.
Near the entrance of the gardens you'll find their 18 metre high geodesic dome which is home to a variety of plants from various climates – all gigantic in size!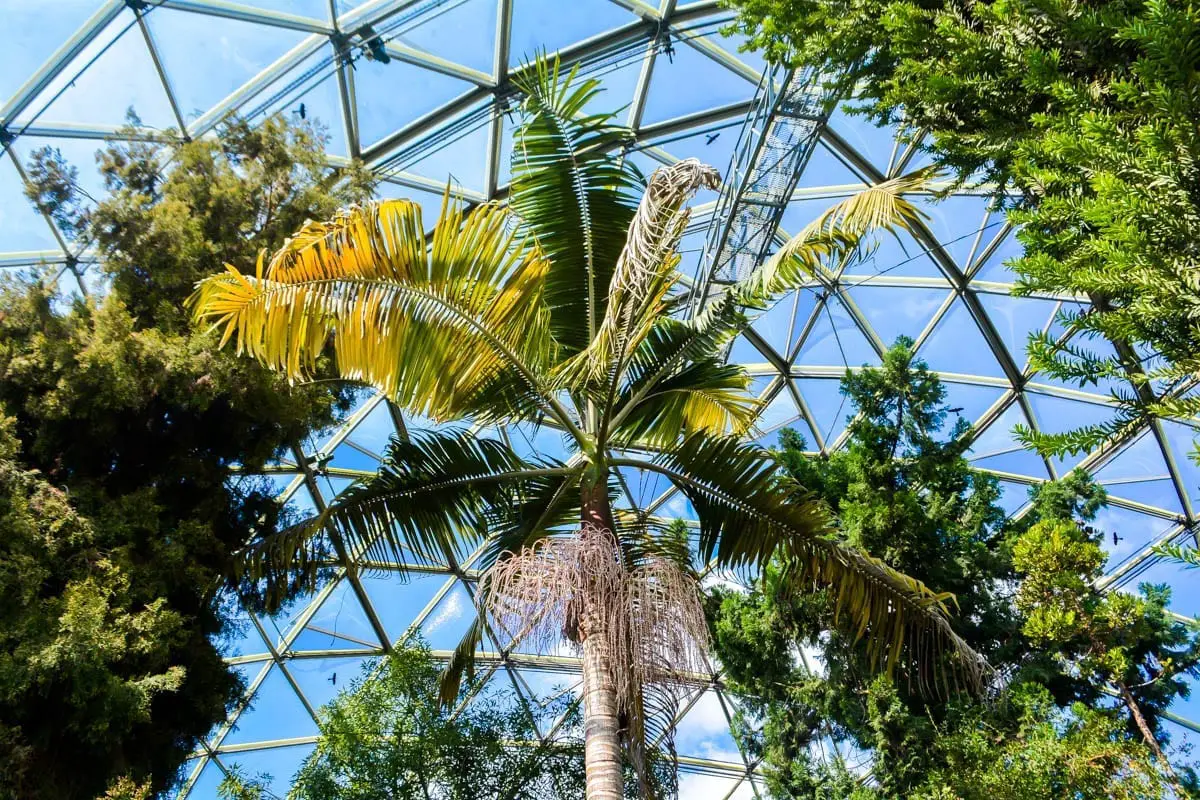 Where is this magical place?
The Botanischer Garten is located behind the Heinrich Heine Universistät campus in Bilk, Düsseldorf. There is parking at the university (P1 and P2) that you can park in for free, and it's only about a 4 minute walk to the front entrance of the Botanischer Gartens.

How long should I spend there? 
Depending on how much time you're interested in spending surrounded by nature, you can take a sneak peek in just under and hour, or you can hang out and enjoy the nature for the day!
There are pocket maps when you enter that will guide you around the natural space and will take you on a beautiful journey through their various gardens. Take a stroll along the pond while you visit gardens from South Africa, Central Europe, Japan, China, North America, and more. There's also a neat space designated to teaching community members about the plants that we can live off of including vegetables, herbs, cotton, oils, fruits and more.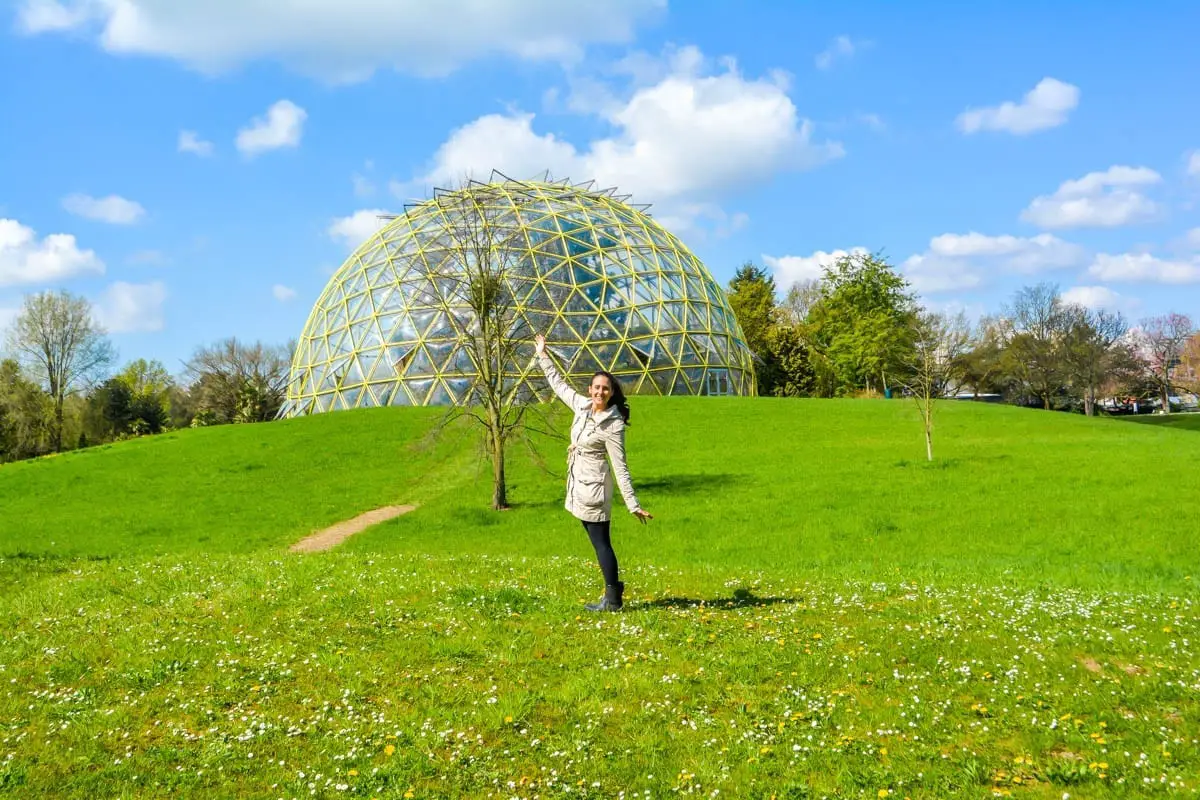 The grounds are open from March to October:
Monday – Friday: 8am – 6pm
Saturday: 1pm – 6pm
Sunday & Holidays: 10am – 6pm
The grounds are open from April to September:
Monday – Friday: 8am – 7pm
Saturday: 1pm – 7pm
Sunday & Holidays: 10am – 7pm
The grounds are open November to February:
Monday to Friday: 8am – 4pm
Saturday, Sunday & all Holidays: CLOSED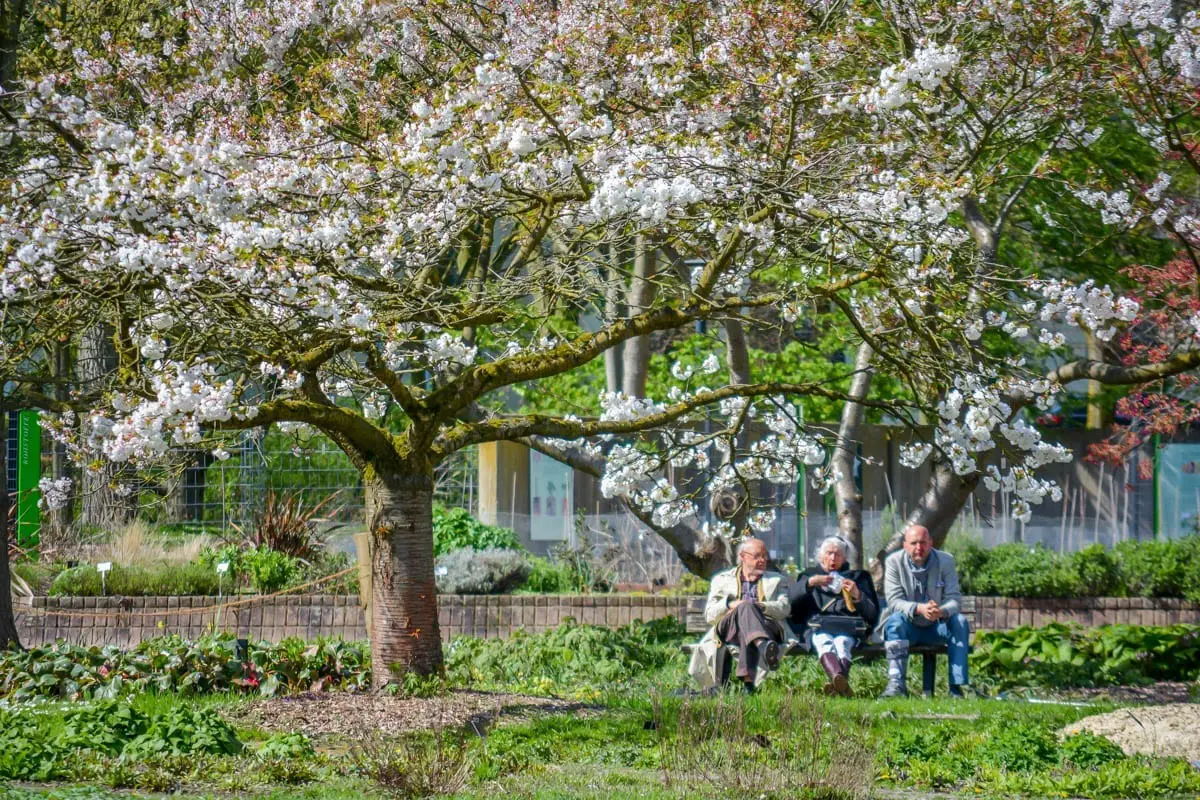 The Botanical Gardens in Düsseldorf were actually founded in 1974 and are visited annually by about 70,000 people.
Guided tours can be arranged via email that start at 2 Euro per child and 3 Euro per adult.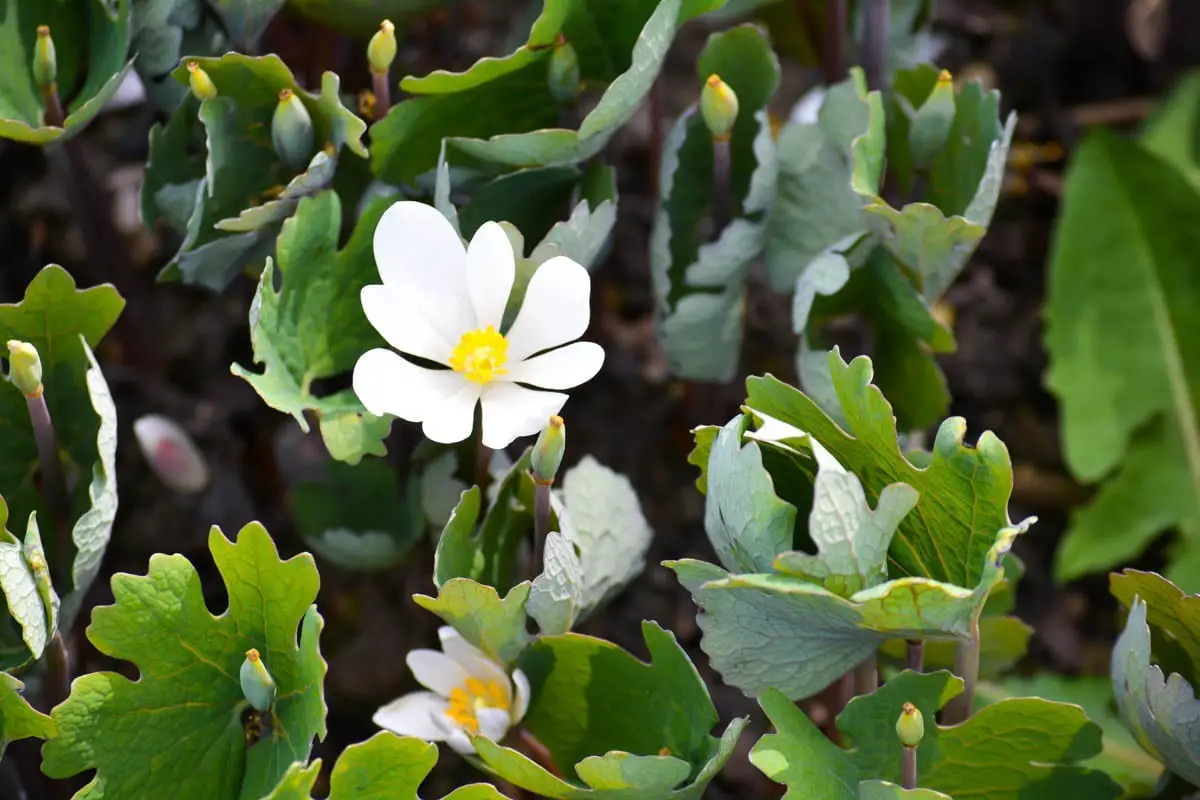 Taking the bus? To get to this excursion in Düsseldorf, you can get to the Botanical Gardens using various buses and street cars. Get off at the final stop: Universität Ost/Botanischer Garten.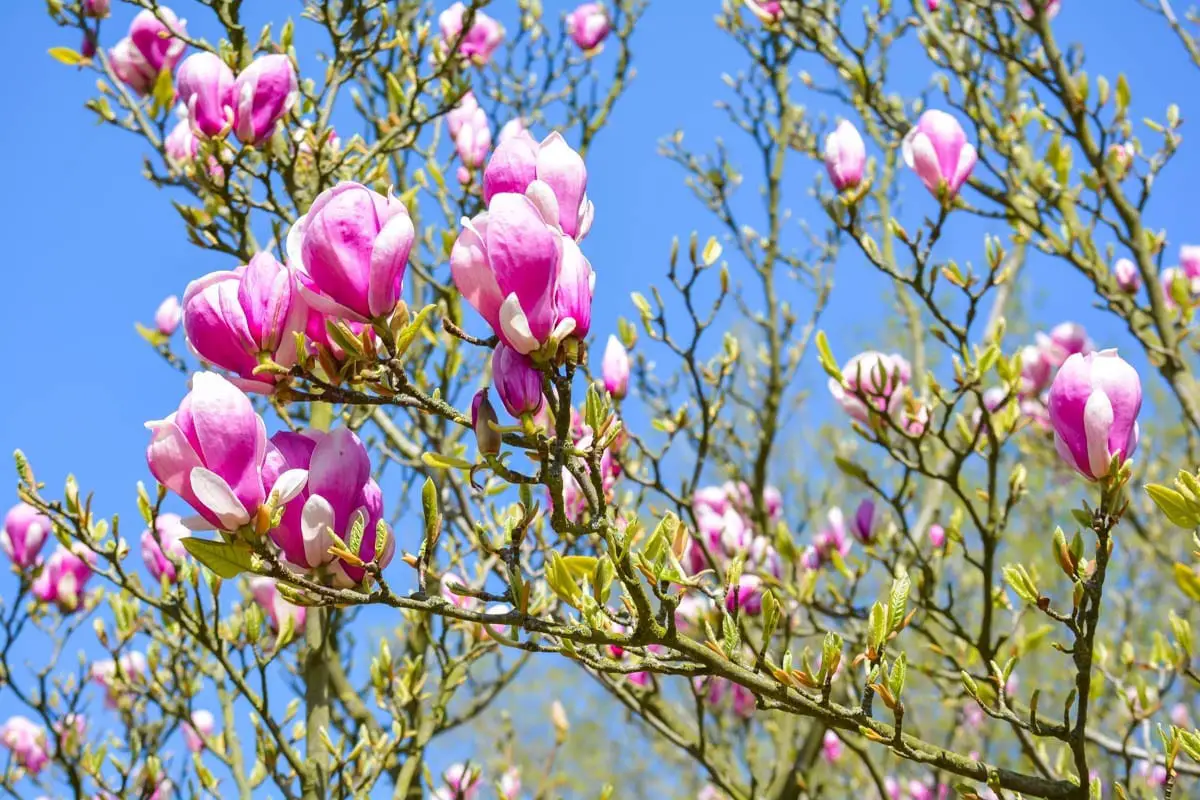 ---
Have you checked out this excursion in Düsseldorf before? What would you recommend checking out while you're there? Do you have any questions about living #LifeInDüsseldorf? Feel free to send us an email with your questions at hello@lifeinduesseldorf.com. If you have tips you'd like to share with others, we're also accepting guest posts which include the author's name, bio and photo. 
Looking for some more tips? Join our group of community explorers and register for our monthly newsletter (packed with the hottest events, seasonal activities, upcoming job opportunities and more)!