American football is one of the fastest growing sports in Germany and many German sports clubs now offer American football teams. In Düsseldorf, there is one football team in particular worth mentioning and applauding, for their American-style team spirit and principles. Meet the Düsseldorf Bulldozers youth team.
Head Coach D.J. Heinrichs who founded the team in 2015, has jumped on board to tell us a bit more about the team and how you can get involved.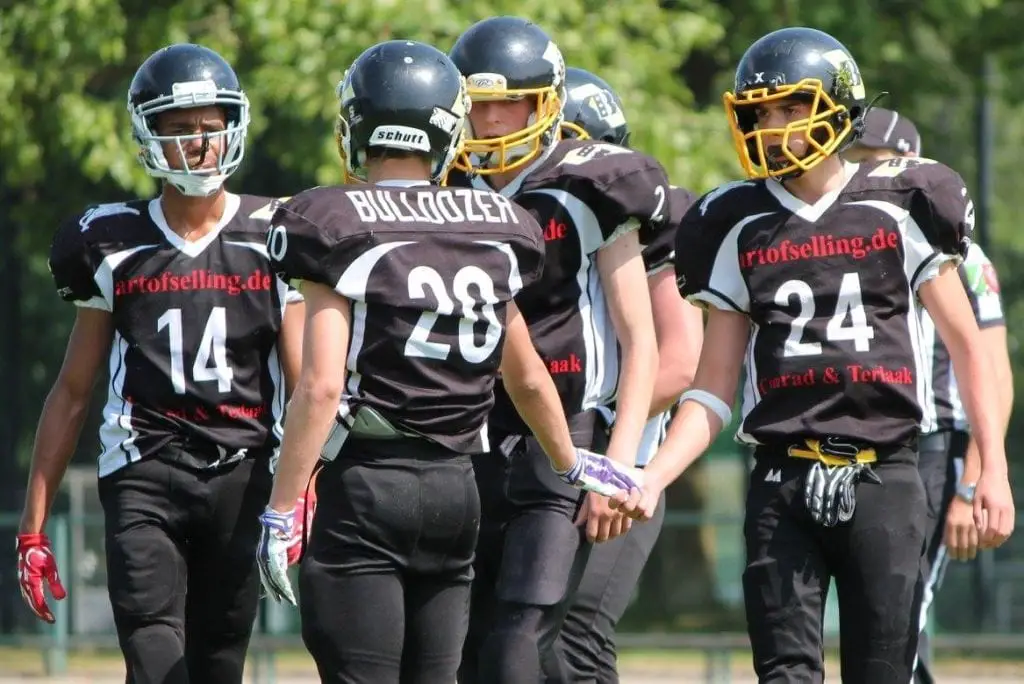 The Düsseldorf Bulldozer boys team is a fairly young team itself and has only been part of the NRW Football Association since 2016.
We are not your typical German sports team.
Instead, we are structured and run practices like an American high school football team, which allows us to build a great deal of discipline, love and team spirit. The results of this unusual approach speak for themselves: even in their first year (2016), the Bulldozers played a perfect season and won the championship. In the team's second year (2017), they again finished league-play undefeated. 
Want to know more about the team? Hear it from the boys.
Success on the field is fueled by what is done off the field. In the USA, football teaches teenagers how to deal with life and prepares them for the future by teaching discipline, perseverance, willpower and a lot more! Kids usually become better citizens because of football. This important part of American high school football culture is a huge part of our team as well.
Sixteen-year-old David Krafzig, the team's Quarterback, agrees:  
Coach talks about love a lot. And we truly love each other! Not just the players, but also the coaches. They are hard on us but we know why. I have never experienced anything like it before.
David will play football in Arkansas, USA in the fall so he appreciates the team's American mentality.
High school football is so much more than just sports and we are so thankful to be able to experience this here in Germany.
And wide receiver Justin Leuthen, 15, admits:
I really had serious issues at home. Coach talked to my mom and promised her he would make a disciplined, well-behaved person out of me, and it has been working great since I joined the team. My life has been changed, I am so thankful for this team and for the coaches keeping me out of trouble.
How You Can Get Involved
Practices are held in German and English and every nationality is welcome to join the team. We are currently rebuilding the team and are looking for boys between the ages of 13 and 16.
"Of course, we are open to all nationalities or backgrounds, as long as they are willing to commit and put in the effort." 

says Coach Ruffy, the teams defense and conditioning coach.
The Bulldozers practice at the sports field "Kickweg" in Eller. For more information or to schedule a tryout, contact Coach DJ Heinrichs via email or telephone (0151 25221769). 
You can also check out the teams
Facebook
,
Instagram
, or
YouTube page
for more information.