Take an Aerial Tour Around Düsseldorf with Wingly
Whether you're a visitor or a local to Düsseldorf, chances are you've seen the Altstadt, you've walked the Rhine promenade and you've explored all there is to do in the Media Harbour, but have you ever taken an aerial tour around Dusseldorf before?
---
Sadly, there are no tour operations (that I know of) who offer round trip tours over Düsseldorf and North Rhine-Westphalia.

However, have you considered taking a Wingly flight?
While the entire concept of Wingly.io is similar to that of Blablacar (but for airplanes), there are actually many hobby pilots who offer round trip tours above the city, not just in Düsseldorf, but around the world. That means that you have the option to get from point A to point B while taking in some beautiful aerial sights, or you can book a shorter round trip tour simply to get an awesome and memorable aerial tour around Dusseldorf.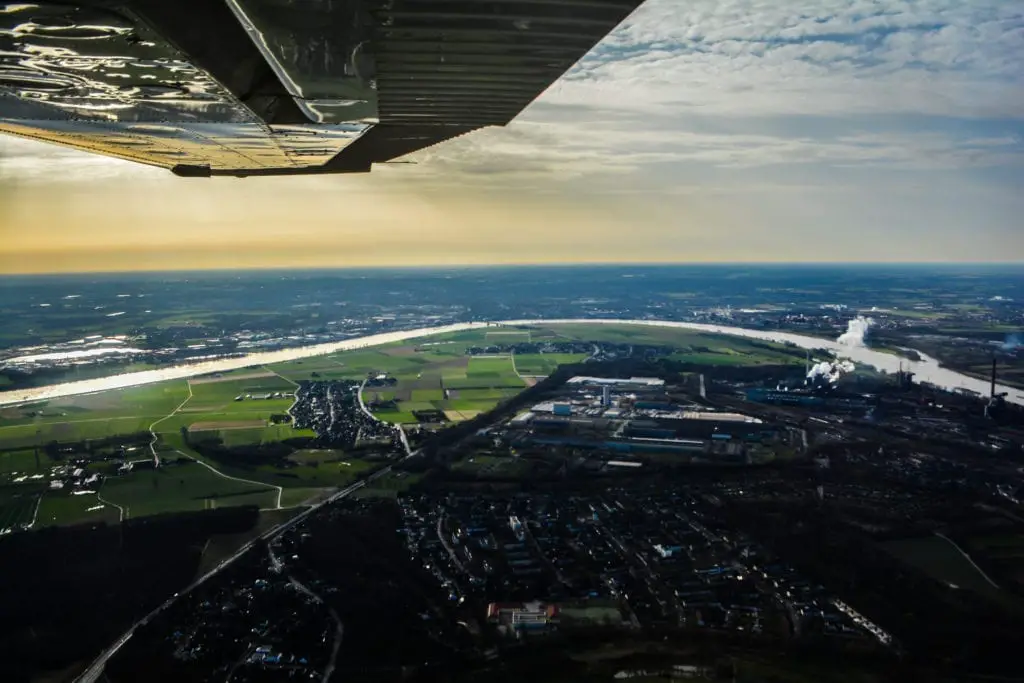 For myself, after being inspired by a comment on the Düsseldorf Expat Meetups Facebook group, I decided a 45-minute aerial tour around Dusseldorf would make the perfect birthday gift for my husband. Turns out, I was right. Apparently, it was hands down, the best birthday present I have ever given him (apparently even the iPod didn't cut it).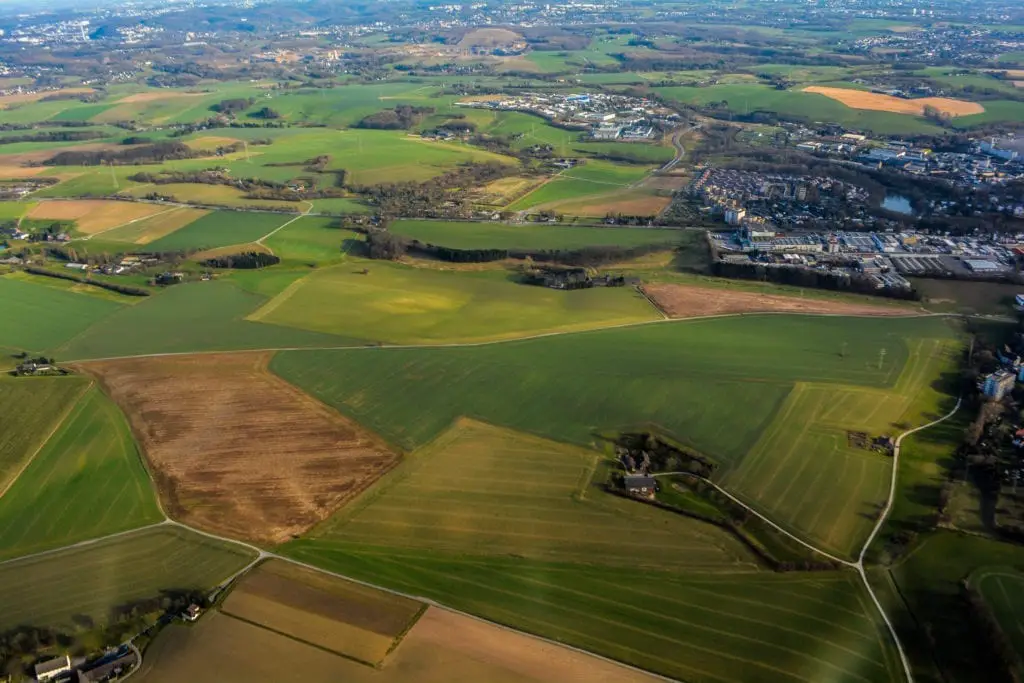 Now that I've had this incredible experience, I'm thinking what other excuses I can find to join another flight.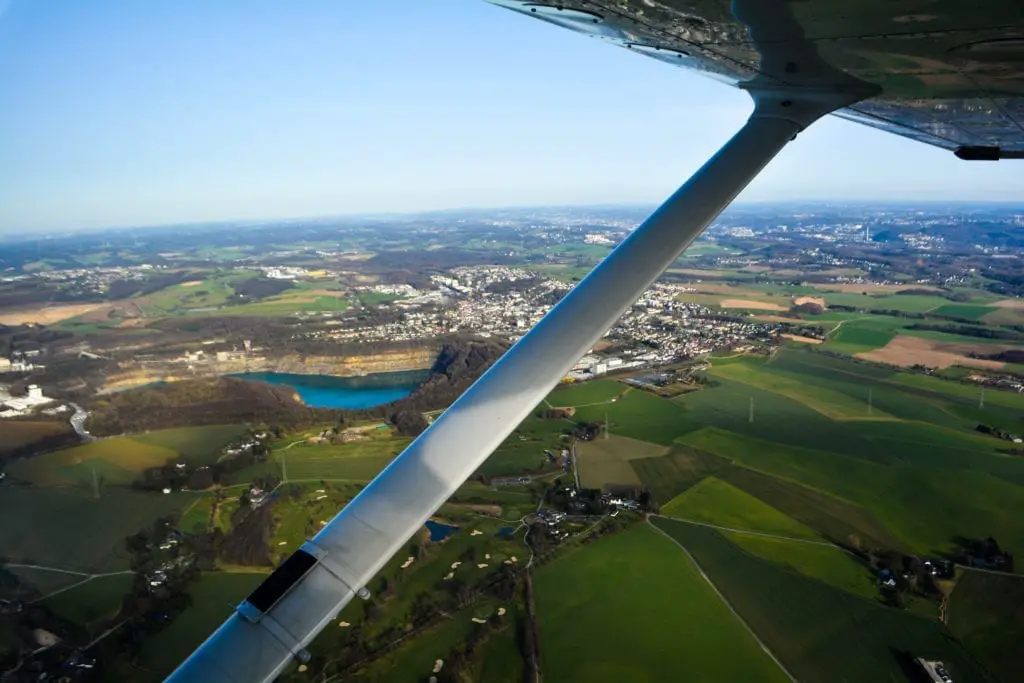 Here are some awesome reasons I need to go on another Wingly flight:
When my family comes to visit from Canada, it's an affordable and memorable way to show them the city

When one of my friends decides to get married, I can start the Bachelorette party off with an aerial flight tour around Dusseldorf

When my husband gets a raise, we need to celebrate 😉

When everything on Sunday is closed and the weather is perfect, why not?
I can come up with plenty of other reasons, but these are good reasons that will likely get me up on another flight even quicker.
But enough about me, let me tell you a bit more about the aerial tour around Dusseldorf that we took with Wingly and our pilot, Patrick.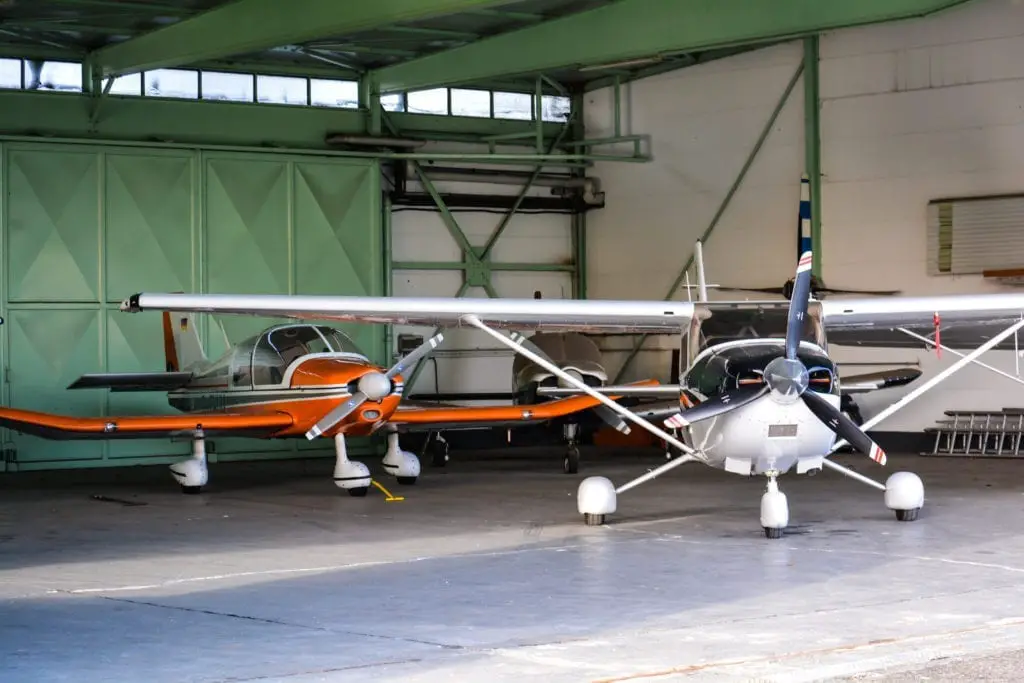 The Complete Wingly Experience
It was actually more simple than you might imagine. I opened up the Wingly website, picked "Düsseldorf" as much departure city and left all other fields blank so I could find the coolest flight option during the month of March.
You'll see a bunch of options pop up and you can make your selection based on date, pilot or location.


Once I booked the 2 seats for the flight (60 Euro/person), I received a booking summary which gave me all the information I would need.
On March 12th, we met our pilot, Patrick, at the Checkin Cafe & Bar at the Essen/Mülheim airport (only about a 20-minute drive from the city center of Düsseldorf and an awesome place to take the kids to watch airplanes take off and land). He gave us a quick briefing of what would happen, how to wear the headsets, emergency procedures, etc., and then showed us the route we would take over Essen, Duisburg, and Düsseldorf. He even let us edit the map plan a little bit so we could fly over our house and snap a few photos before flying back for landing!
It was a truly a once in a lifetime experience, which is why I was so eager to share my story with you. I want to thank Patrick and Wingly for an incredible opportunity and have nothing but amazing things to say for anyone interested in booking their own flight experience with Wingly.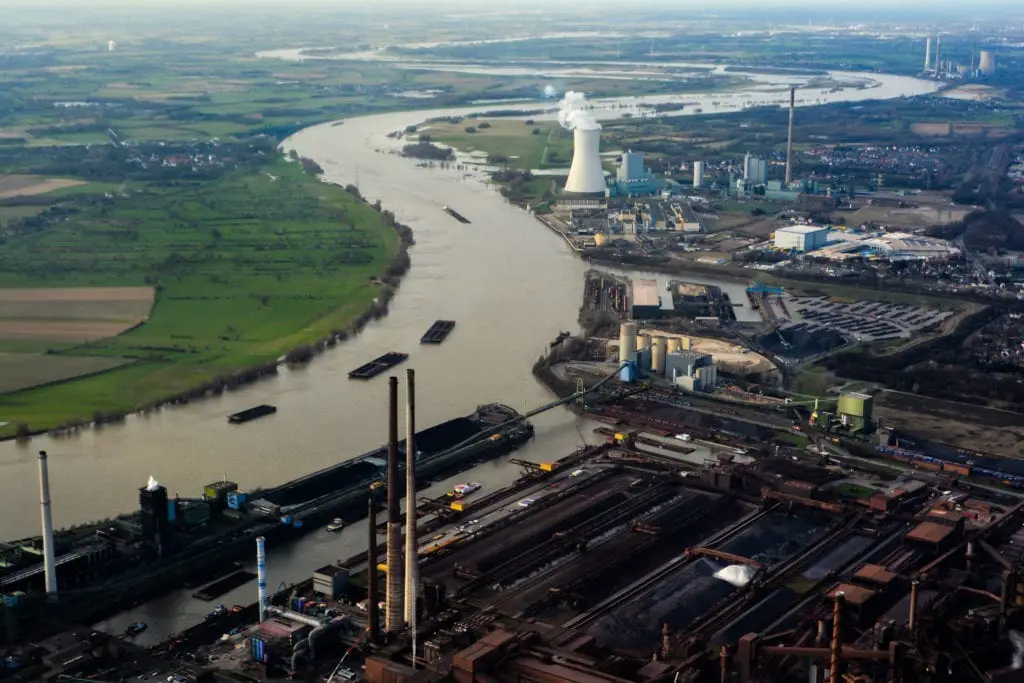 If you are curious to see what Patrick will be up to over the next few months, you can check out his schedule. Otherwise, there is also the option to post flight requests, so that pilots in the area can offer up their services if there is enough demand.
What do you think? Would you jump on this opportunity?
---
 Interested in watching the video? Watch it on YouTube. Do you have more questions about living #LifeInDüsseldorf? Send us an email with your questions at hello@lifeinduesseldorf.com. If you have tips you'd like to share with others, we're also accepting guest posts which include the author's name, bio, and photo. 
Looking for some more tips? Join our group of community explorers and register for our monthly newsletter (packed with the hottest events, seasonal activities, upcoming job opportunities and more)!