5 Great Ways to Connect with Expats in Düsseldorf
So, you've just moved to Düsseldorf and you're finding it a little difficult to make contacts not only with locals but also other international-minded people. If this is where you are at, Kristina Bartuse, Düsseldorf Ambassador for InterNations, has a few tips to help you connect with expats in Dusseldorf.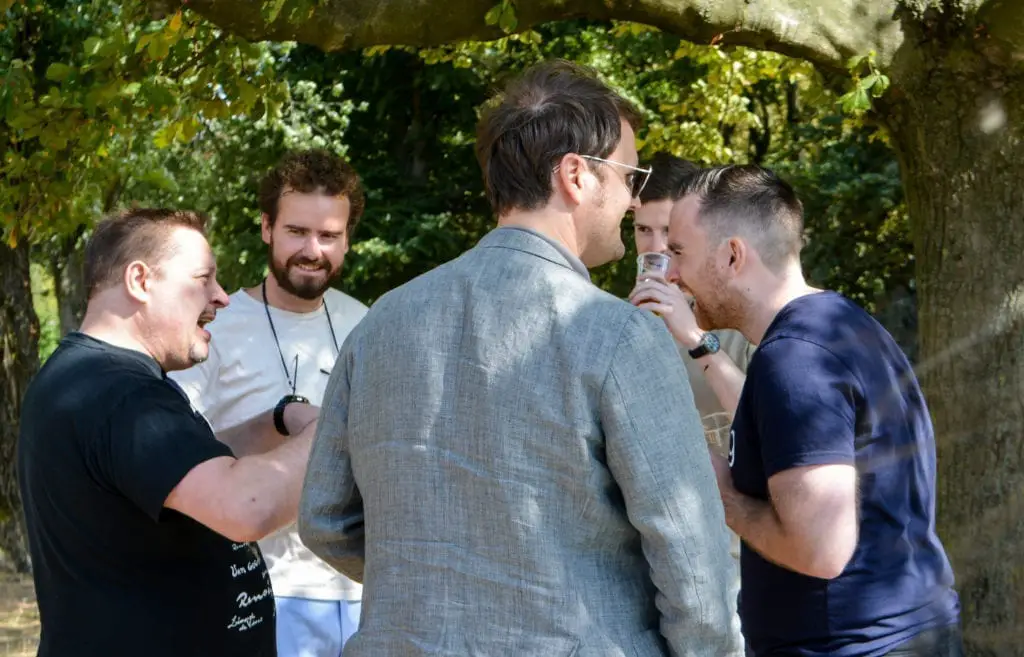 Whether you're new to the city or you've already been in Düsseldorf for a while, but still cannot fully enjoy the city because you do not have a like-minded buddy who would go out, explore new places and meet more people together with you.
Even more, you come from Germany (you may come from Düsseldorf, too!) but after your studies, international assignment or previous life in the other part of the country, you find yourself living like a foreigner in the city, where you have no friends and family around you.
As the Newcomers' Ambassador of the InterNations Community in Düsseldorf, I have seen all types of these people. They join our events to meet other internationals, mingle and have a good time together. Quite a big surprise, many Germans come to practice their English as the official community language is English! Thus, you should not be surprised once you hear that something truly international is going around you in a number of different places.
Here are just 5 great ways to connect with expats in Dusseldorf:
International Parties
The most famous venue for a truly international party is The View – Skylounge in the Mediahafen with its amazing view of the city.  Nachtresidenz in Bahnstraße is another attractive spot that always becomes hot and crowded. For the real night disco lovers, Rudas Studios is the place to go, but if you're looking for a bit more of a lounge-type bar with some twist, go to Café Bar Zogel in the heart of Pempelfort, or choose Dr. Thompson's –  a converted soap factory located in Flingern.
After Work Networking
International networking events may get a little fancy, thus Düsseldorf can claim its common image of being posh. There are opportunities to get together at the Hotel Nikko, Radisson Blu Harbour in the Mediahafen as well as most expensive Steigenberger Parkhotel located next to the iconic Düsseldorf Konigsallee. These are all places we've hosted InterNations events in the past. Networking also happens in more down to earth Irish Pubs located in the old town, or while dining at the Limoncello inside one of Duesseldorf's most iconic buildings "Stadttor", from which visitors can catch some excellent city views.
Brunches, Coffee and Cakes Meetings
Easy-going late breakfasts or German traditional meetings for coffee and cake are constantly being arranged in new cafes all around the city. However, I have to say that the Oberkassel district may be one of the top destinations. Here you can find a huge variety of the places for every taste including the trendy gluten free Café Isabella Glutenfreie Pâtisserie, Cafe Sweet Time for the sweetest cakes ever or the stylish Die Röstmeister which is just on the corner of the Belzenplatz.
Sports Teams and Meetups
While there are still a number of other small activities like exploring restaurants, art galleries, and official city events, I think sports teams connects people the most. International groups meet up for a run or yoga in the Volksgarten in Bilk and Schlosspark in Benrath. While hiking and cycling are organized in different places and for different distances, badminton remains as a regular weekend activity at the Badminton Center in Vogelsanger Weg. The same goes with tennis and squash that take place very weekend in Cosmo Sports, where often a professional coach is taking care of a training session!
Organized Meetups 
If you're looking for an organized meetup to attend in order to make some new friends in Dusseldorf first, there are a variety of meetups and events going on geared specifically for expats. Feel free to sign up to InterNations events and attend one of our welcome events, sports socials or dinner evenings. There are also plenty other meetups on Facebook you can find if you're really looking for something specific.
---
Do you have more questions about living #LifeInDüsseldorf? Feel free to send us an email with your questions at hello@lifeinduesseldorf.com. If you have tips you'd like to share with others, we're also accepting guest posts which include the author's name, bio, and photo. 
Looking for some more tips? Join our group of community explorers and register for our monthly newsletter (packed with the hottest events, seasonal activities, upcoming job opportunities and more)!